Property Management Tips: How to Staff for Success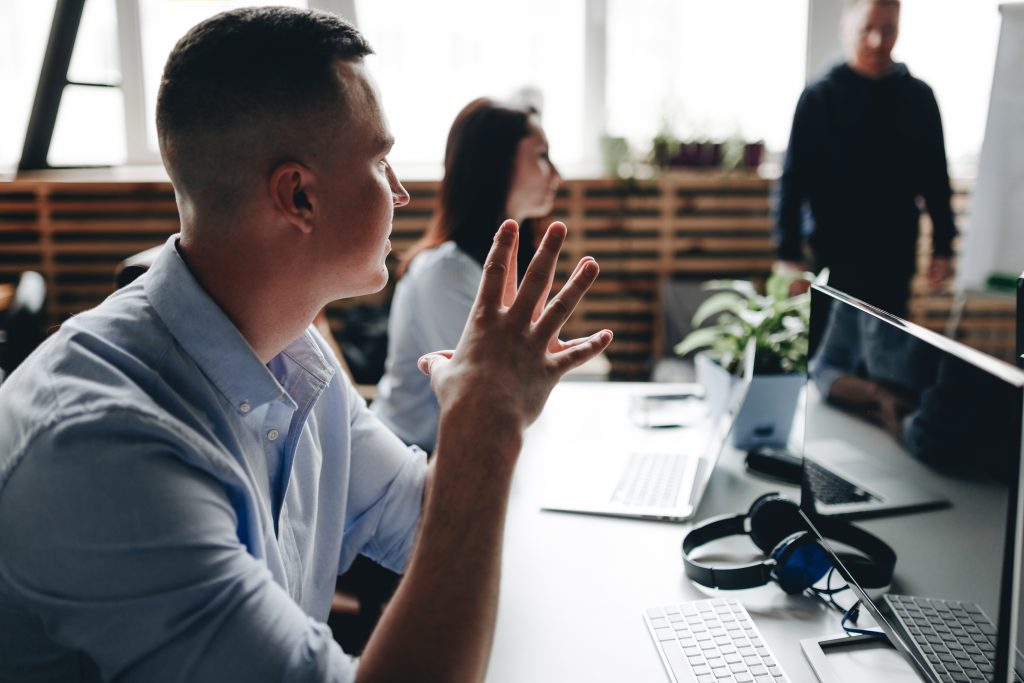 Whether you care to admit it or not, no matter how good you are as a property manager, true success lies in your staff. Increasing your NOI, retaining renters, creating a healthy work environment—all are factors dependent on how well your staff works together. The first big step? You have to invest in yourself and your team. 
If you truly want to make the most profit from your rental properties, then you should focus on building a staff that can stand behind your goals. Our property management experts at LeasingKC help managers across the area grow, no matter the size. To get you started, we've created a guide on ways you can improve your staff and ultimately gain more renters. 
Read on to learn more about our property management tips. 
We need to talk about staff turnover. 
Before we can even begin going over setting your staff up for success, you have got to lower staff turnover rates (if your rates are already low, feel free to move on to the next section). Why? It's simple—the cost of losing an employee is close to 30% of their salary. 
Basically, if you can't keep your staff on board, you may end up wasting a lot of time and money recruiting new people and providing basic training. Plus, if your renters constantly see different people in the office, it could raise the question, "Why does everyone keep leaving? Should I leave too?" That is not a question you want them asking. 
Why Renters Care About Office Culture →
So how do I keep my staff?
It's all about creating a work environment where your staff wants to come to work each day. And when they want to come to work, odds are, they also want to grow and get better at their jobs. Really, it's all a big cycle. Make your team happy, and in return, they'll make you happy. When you show your staff that you care about them, it helps them feel special and valued.
Here are a few quick tips to decrease staff turnover:
Have one-on-one meetings to learn how someone is doing, what you can do to help, and how they feel their work environment can improve 

Host fun team building events/activities 

Cater free lunches a couple times a month

Offer valuable feedback on how an employee is performing

Listen to your staff's grievances and find solutions to their problems

Tell your staff when they're doing a good job

Ensure your staff has a good work/life balance

Create a fun (yet productive) office environment
You also want to make sure your staff has room to excel within the company. If employees don't feel they have a path for growth and development, then they will be more likely to leave.  
Don't ignore tools and certifications
Basic training is important, but why stop there? One of the biggest property management tips we recommend for almost anyone: invest in training tools and certifications. Yes, they both cost money—but they're 100% worth it. 
Plus, extra training helps with resident retention. If residents know their manager is knowledgeable and trustworthy, then it will give them peace of mind and help push them toward renewing their lease. 
How do I know which tools will work best for my office?
Well, you need to understand what your staff can actually do vs. what you need them to do to promote success. In other words, you should look for skill set gaps. A larger staffed management company may not need as much help as a smaller company.
 From there, you should consider the portfolio itself, including:
How many properties you have

Which kinds of properties you have (apartments, townhomes, duplexes, etc.)

How many units each property has

On-site staff vs. off-site staff
At the end of the day, you will have to gain full awareness of your properties. A good property manager fully understands what their renters and properties need. It's also important to talk with your staff about their daily routines and challenges. That way, you can find the best tools and resources to maximize staff efficiency.
When choosing between different technologies, you should focus on cloud-based services that your staff can use on any device—mobility can make a huge difference. Beyond that, whichever software tool you opt for should be user friendly, cost friendly, and intuitive.
💡Bonus: To really take things to the next level, pick a platform that comes with resident communication tools built in.
There are also a handful of Learning Management Systems (LMSs) that specialize in the multi-family property management field (such as GROW LMS or Grace Hill), which offer training classes for all levels of your team. LMSs are a great way to further your staff's industry knowledge outside of additional certifications.
Does my staff really need certifications? 
We can't tell you exactly what you do and do not need, but we will say most property management companies can benefit from extra certifications. 
Here's why: certifications aren't only important for personal and professional development, they also show you're committed to your job and competent in your field. As a result, renters may see your property as more reputable, which helps boost trust and rapport. 
There are many certifications available for all different positions from leasing, to managers, maintenance, and leadership. If you're in the Kansas City area, you can obtain official National Apartment Association (NAA) certifications through the Apartment Association of Kansas City. Certifications include: 
Certified Apartment Manager (CAM)

Certificate for Apartment Management Technician (CAMT)

National Apartment Leasing Professional (NALP)

Leadership Education and Development (LEAD)

Certified Property Manager (CPM)*
*Gold standard for property managers
When it's all said and done, having a well-trained staff helps build a sense of community pride in a property because when they have the tools they need, they're more likely to be excited about the community. Ever heard of the trickle-down effect? Long story short, that excitement can "trickle down" to renters and potential renters to create a strong foundation for success. 
By providing staff tools such as customer service training to all employees, maintenance specific classes to property managers and maintenance technicians, and even sales and leasing classes, you encourage employees to take ownership in growing and improving the community and making it the best it can be.
LeasingKC can help with more property management tips 
If you're in the Kansas City area, let LeasingKC be your bridge between you and your future residents. LeasingKC is a rental listing site curated by local experts to help people find Kansas City apartments, rental homes, condos, and lofts. 
Along with operational help, we also provide a variety of cost-effective marketing plans that allow property managers and landlords to maximize their investments. 
Stay up to date.
Whether you're new in town or a native Kansas Citian, there's something new to discover about KC every day. Join over 34,000 subscribers to LeasingKC Newsletters for more tidbits, city guides, apartment marketing tips, and more.