Stunning Lofts in River Market
River Market is one of Kansas City's most diverse and vibrant areas. No matter the day or time, you can always find something fun to do or something delicious to eat.
The Landmark Lofts in River Market bring the best of this amazing neighborhood to your doorstep. From the gorgeously renovated interiors of this historic building, the amenities, and the nonstop activities to enjoy, you can truly live your best life at the Landmark Lofts in River Market.
Keep reading to learn all about life at the Landmark Lofts from the experts at LeasingKC.
Life at the Landmark Lofts in River Market
Situated on the west corner of River Market, the Landmark Lofts were built in 1885 and were renovated into today's 45 studio, one, and two bedroom lofts in 1998.
Inside the Lofts
The incredible units at the Landmark Lofts in River Market boasts everyone's favorite loft features: expansive 17 ft. tall ceilings, oversized windows (with killer river and downtown views), and those coveted exposed brick walls. 😍
Additionally, the wide open floor plans offer massive kitchens with stainless steel appliances, glass-enclosed showers in the bathrooms, custom shelving, LED lighting and plenty of space for however you choose to spend your time.
If you are an internet junkie, enjoy long Netflix binging sessions, or you're a gamer, rejoice, because Google Fiber is provided at the Landmark Lofts – not to mention all utilities are included!
Amenities at the Landmark Lofts
When you decide to start living it up at the Landmark Lofts in River Market, you can get your beach body in top form at the on-site state-of-the-art gym, with free weights, cardio machines, an abs station, and yoga equipment.
Plus, there's a coffee bar in the lounge with free City Market Coffee, free bike storage, and jaw-dropping, 360-degree unobstructed views of downtown KC, the Missouri Riverfront, KCK, and North Kansas City from the rooftop deck.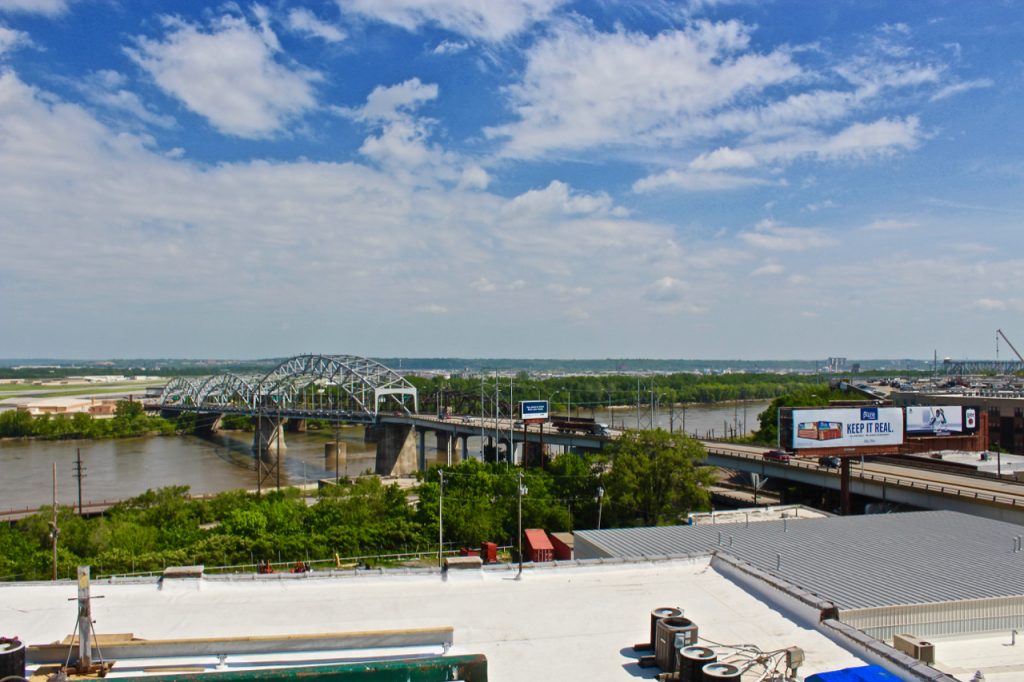 Did someone say fireworks watch spot?!
Ready to experience all there is to offer at the Landmark Lofts in River Market? Visit the LeasingKC website and fill out the "Contact Property" form to get in direct contact with the property owners!
Things to do in KC's River Market
The River Market is one of the oldest operating open-air farmer's markets in the midwest. Opened in 1857, growers and small businesses count on KC's City Market to sell speciality foods, fresh grown produce, beautiful plants and flowers, home goods, apparel, fresh meats, and so, so much more.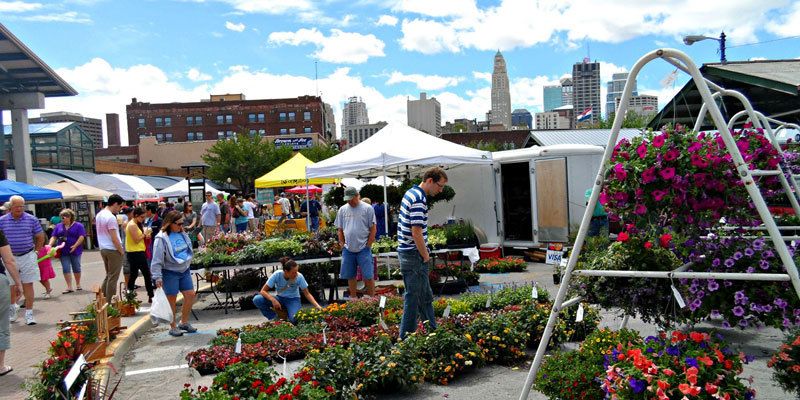 Shop
Looking for hard-to-find ingredients for a dish you're making? We bet you'll find it at River Market! This area is known for its amazing Asian, African, Italian, and Mediterranean markets. Plus there's antique shops to browse, bike shops, home decor, clothing, and even a gaming store for all your supplies.
Eat
Food doesn't get much more authentic or fresh than in River Market. No matter what you're craving, someone somewhere in River Market is serving it up. We especially love the BBQ sandwiches at Pigwich, happy hour at historic Harry's Country Club, and a comforting bowl of pho at Nguyen Pho and Grill.
Explore
Visit all 140 vendors at the farmer's market every Saturday & Sunday year-round to purchase fresh, locally grown and crafted produce and florals, baked goods, beers and wines, and more. You can also learn about American history and explore sunken treasure along with the largest collection of pre-Civil War artifacts at the Steamboat Arabia Museum.
---
Learn more.
Read our guide to best apartment rooftops here!
If you're looking for the coolest River Market apartments in Kansas City, we've got you covered. LeasingKC is a rental listing site run by local experts to help you find Kansas City apartments, rental homes, condos, and lofts.
Stay up to date.
Whether you're new in town or a native Kansas Citian, there's something new to discover about KC every day. Join over 34,000 subscribers of LeasingKC Newsletters for more tidbits, city guides, and more.