Eat, Shop, & Play: A Guide to Westport KC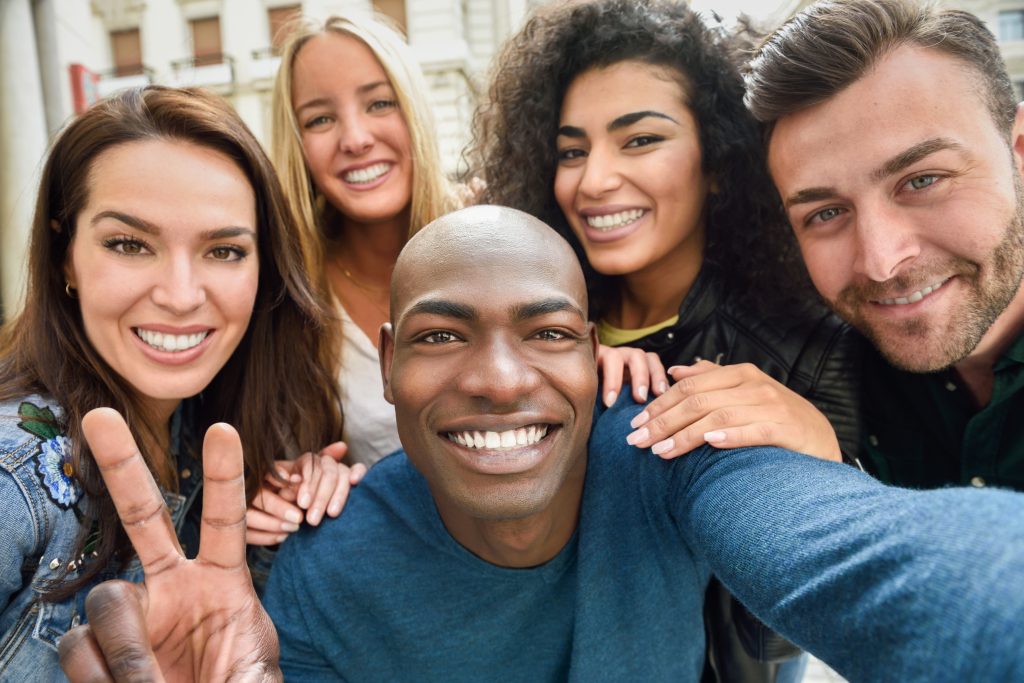 What do you get when you mix an old-town pioneer feel with modern Kansas City vibes? We'll give you a hint: it starts with "west" ends with "port" 😜 
Located in the heart of the city, Westport KC boasts unique shops, delectable restaurants, and a bustling nightlife. Plus, it's a prime spot for all of your St. Patrick's Day festivities 🍀
Our team at LeasingKC is all about helping people get the most out of their Kansas City experience. We're the KC-loving nerds who know all about the town, including the best places to live. Keep reading for all you should know about where to eat, shop, and play in Westport. 
The rise of Westport KC
Let's rewind the clock a bit, like way back to the 19th century when people traveled in covered wagons instead of cars. During that time, Kansas City was home to four historic trails — California, Lewis & Clark, Santa Fe, and Oregon. 
Side note: Remember The Oregon Trail game and how it was almost impossible to not die from dysentery? Good times, good times. 
Nostalgia aside, being a part of the trail system made Kansas City an ideal location for supplying pioneers with the necessary goods to make it West. Because of this, Westport became prosperous, and many people flocked to the area for their clothes, animals, and food needs. 
In 1831 Reverend Issac McCoy and his family moved to Westport. Rather than for supplies to head west, Reverend McCoy came as a missionary to the Native Americans. Later his son, John McCoy, incorporated the town in 1833 and called it "West Port" (no, that wasn't a typo. The space was removed later). 
Up until the Civil War, business continued to boom in Westport, with the population peaking at about 2,000 in 1858. But after the war, Kansas City became the forefront town, outshining Westport's former glory, and in 1897 Westport was annexed to Kansas City. 
Things to do in Westport KC
Alright, we're done with the history lesson; now it's time for the fun part (jk, history is totally fun too!) 😉 No matter the time of day, there's always something exciting and interesting to do in Westport Kansas City.
Now, we could just list out all the bars and call it a day, but that's no fun is it? Instead, we've picked our favorite, must-visit entertainment spots that we think you'll love. 
We lied before—here's one more history lesson. The Battle of Westport was the last full-scale Civil War event in Missouri. From October 21st to 23rd of 1864, the battle involved about 32,000 troops and marked the end of decade-long tension at the Missouri/Kansas border.   
The Battle of Westport tour is a self-guided auto tour (we don't recommend trying to walk) that commemorates 25 major sites from the Battle of Westport. You can start in Westport and take the journey all the way to Forest Hill cemetery, the site of General Shelby's Last Stand. Since it's self-guided, you can really make the experience your own!
Hey singers, it's your time to shine! But don't worry; you don't have to be a perfect singer to join in on the karaoke fun. In fact, we think it's more fun when you sing a little (or lot) Off Key. At Off Key KC, there are two ways to karaoke. 
Book a suite:

You can rent a private suite equipped with its own karaoke system, which includes mics and a TV.

Party at the bar:

Off Key KC isn't like other karaoke bars. Instead of a stage and having to wait your turn, you can sing anywhere you want. The main room holds multiple TVs and wireless microphones for everyone to get involved.
Some days you just need a good laugh. The KC Improv comedy club cycles through a variety of comedians and other acts that are sure to turn you from 😐 to 🤣
As a bonus, KC Improv comes with a delicious dinner that starts right after the doors open. For some real fun, gather 20 or more of your friends, and you can even get a group discount! Keep in mind, the club is 21+, so leave the little ones with a babysitter.
When you're ready to relax and unwind, there's nothing better than Spa on Penn. Dubbed the "urban oasis in the heart of Westport," the spa offers a variety of services for a perfect staycation getaway. 
9 Best Weekend Getaways for Kansas Citians →
You can always get a restorative massage or facial treatment, but if you really want to go out the box, try out a moor mud detox wrap or a pure fiji coconut milk bath soak. For those who can't choose which service they want, Spa on Penn has great packages that'll have you saying "ahh" the moment you step in the door. 
Where to eat in Westport KC
You can't talk about Westport without acknowledging all its amazing places to eat. Sure there's chain restaurants like Subway or Sonic Drive-In, but the real magic lies inside the local dining scene (seriously, don't be boring). 
There's a good burger, and then there's what many consider the best burger in Kansas City. We're 100% unbiased here, but taste buds don't lie. Westport Flea Market really does have some mouth-watering, made-to-order burgers. 
And though people come for the burgers, they stay for the live music, trivia nights, and 44 beers on tap. For over 30 years, this local eatery has embraced the quirkiness of Kansas City, giving attendees a unique dining experience each time.
Put the pack of 25-cent ramen away and really indulge your palate. Komatsu Ramen is your go-to spot for ramen and sticky buns in Westport KC. Plus, it's a great option for vegans and vegetarians to enjoy a great meal without the animal products.  
Where to shop in Westport KC
"Get in loser, we're going shopping!" (go ahead and name that movie). Before Westport KC transforms into an infamous night scene, during the day it's a shopaholic's dream. 
Instead of the usual department stores and cookie-cutter shops, Westport is full of unique finds and treasures just waiting for you to discover. 
Music lovers of all genres flock to Mills Record Company for their new and used vinyl needs. The record store buys, trades, and sells records, and also supports local Kansas City music. There's a wide variety of options, including rock, hip-hop, country, alternative, and much, much more. 
If you're looking for some great vintage clothing items in Westport KC, look no further than Wonderland Vintage. Whether you're dressing for a costume party or just want a one-of-a-kind ensemble, you're sure to discover something cool on their racks. 
Find an apartment near Westport in Kansas City
With so many activities inside and around Westport, an apartment in the area is sure to keep you at the heart of the action. There are a variety of neighborhoods and complexes that could fit anyone's needs. 
If you're looking for the best housing near Westport KC, we've got you covered. LeasingKC is a rental listing site run by local experts to help you find Kansas City apartments, rental homes, condos, and lofts.
Stay up to date.
Whether you're new in town or a native Kansas Citian, there's something new to discover about KC every day. Join over 34,000 subscribers to LeasingKC Newsletters for more tidbits, city guides, and more.