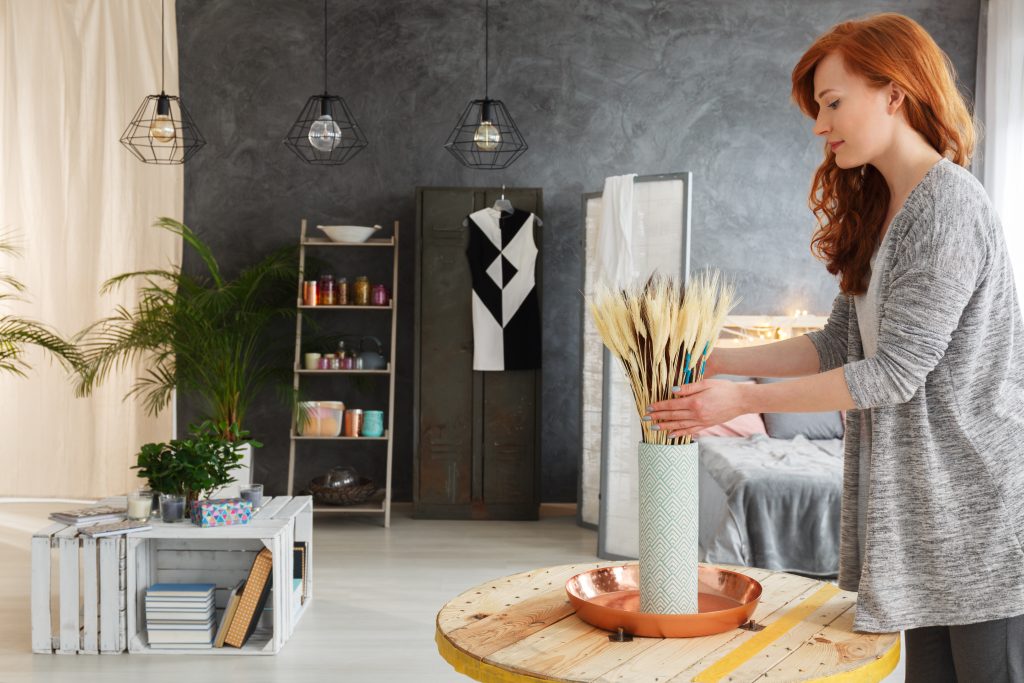 You finally have a place to call your own (congrats!), and now it's time to throw in a few of those personal touches. Unfortunately, not all of us have a keen eye for interior design or even know where to start. 
Some people may tell you to just look on Pinterest, but after a while, scrolling through the same not-so-personal designs can get a little boring. But at LeasingKC, we don't believe in "basic." If you're really looking to make your apartment your home, here is a list of our top 10 ways to personalize your apartment in Kansas City. 
1. Forgo the furniture store trip and try thrifting
The thing about big furniture stores is that they mass produce their products. That means when you choose a couch, hundreds (if not thousands) of others can choose the same one. We aren't saying that's a bad thing, but if you want to try something more unique (and usually more cost-effective, too!), we highly recommend visiting your local thrift shop. Trust us, you can really find some hidden vintage and antique gems!
Keep in mind that when you are thrifting, there are a few things you should probably steer clear of:
Electronic appliances (unless you can test them beforehand to ensure they're safe)

Stained upholstered furniture

Bed sheets

Comforters

Pillows

Nursery furniture (you want to make sure anything going into a baby's room is safe and up-to-date)
2. Create a wall of thoughts
What's more personal than your own thoughts? This is especially great for creative minds, and there are no rules on how you can go about it. Basically, you can write down your thoughts, short stories, draw pictures, take/find photographs—anything that gives insight inside your mind. Then you can stick them on a wall in your apartment. 
3. Change the lightbulbs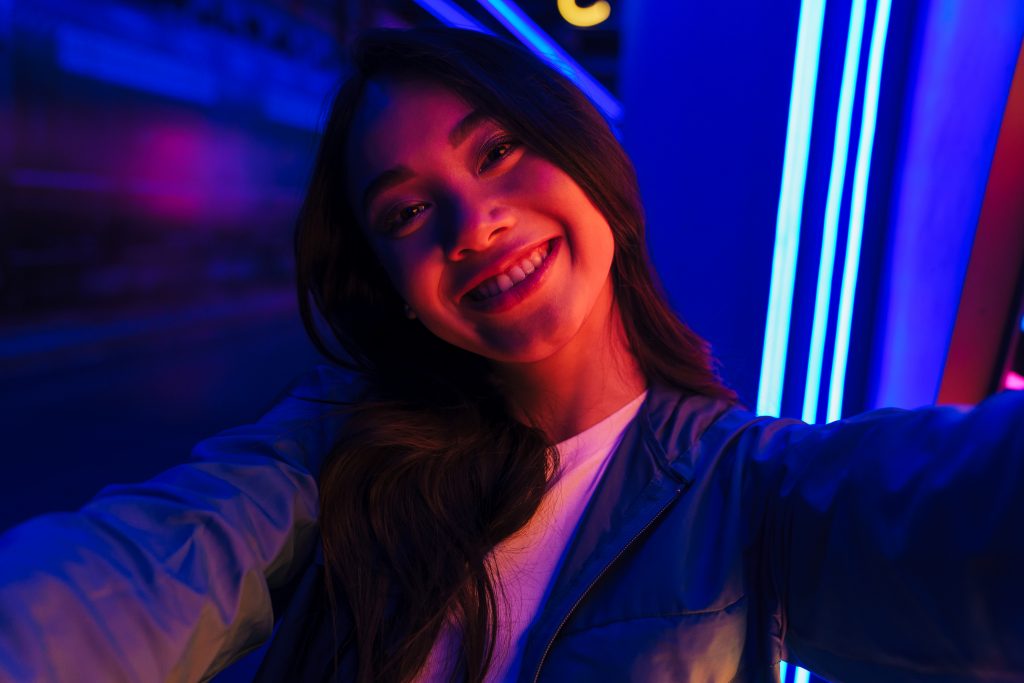 No one said you have to stick with boring, white light 💡 Something as simple as switching out your current light bulbs for colored ones changes the vibe in an instant. Plus, different colors may even help with your mood and have a subconscious effect on your mind and body. 
Blue: Blue is thought to bring calmness and feelings of trust. If you find yourself overwhelmed, a blue light may help settle your anxieties. 
Green: Green light may enhance learning and concentration.
Yellow: Yellow is a color associated with warmth (think of sunlight), which can make you feel happier and more positive.
Orange: Orange can help create a friendly, welcoming environment (plus, an orange light just sounds cool). 
Purple: Purple gives off a more magical vibe, and can even help inspire you. 
4. Buy an essential oil diffuser
People often forget that smells become a large part of how we think and feel. Some smells are so strong that they bring up memories. An essential oil diffuser is a great (and affordable!) way to personalize your apartment. It might take a little playing around, but you can find that perfect oil combo that really embodies who you are. 
Here are a few quick tips to keep in mind:
Make sure you're buying 100% essential oil, not the artificial perfumes.

Look up different blends if you're unsure where to start.

Avoid oils that come in a clear bottle since they're more prone to damaging sunlight.

Some essential oils are toxic to cats and dogs such as eucalyptus oil, tea tree oil, peppermint oil, and wintergreen oil to name a few (do your research before buying anything). 
5. DIY your decor
Okay, okay, so not everyone is an artist, but it doesn't mean you can't give it a shot. There are tons of DIY options out there that could turn a basic apartment into your personal haven. As a bonus, DIY decor is often much cheaper than buying something. So you save money and you get a fun activity along the way. 
Depending on what you like, you can try decorations like:
6. Test out removable wallpaper
Wallpaper is so 70s, but that's what makes it super fun! Of course you don't want to get traditional wallpaper that's hard to get rid of (don't think your apartment complex would be too happy with that). But there are still removable wallpaper options that are temporary and easy to peel off. Some are even reusable so you can take it off and save it for later. Plus with so many designs available, you're sure to find the best ways to personalize your apartment. 
7. Create a backsplash for your kitchen or bathroom
Ever seen those beautiful backsplashes and thought, "hmm, I wish I could have that?" Guess what? You can! Nowadays you don't have to be an expert to create a unique, personalized backsplash for your Kansas City apartment. 
The key? Peel and stick tile.
Peel and stick options look extremely real and high quality without leaving a trace. You can try materials tiles like white hex tile, mosaic tile, or even tuscan tile. Whatever you choose, we highly recommend checking out reviews first. That way you can be sure that it won't take forever and a half to take off when you're ready to move out. 
8. Find some cool rugs
More than likely, your apartment came with pretty generic flooring. Although it may look nice, it doesn't really pull out your personality, does it? That's where rugs come in. We will admit that some rugs can get pretty pricey, so if you're on a budget, you might not want to buy the largest one you can find. 
However, one of the many perks of living in Kansas City is that there are a ton of small, eclectic shops that may offer more affordable rug options. Plus, if you're a bargainer, you can test your persuasive skills to see how low you can get the price. 
9. Don't go with the usual furniture layout
Just because pictures and model apartments have the furniture laid out one way, doesn't mean you have to do the same. It may take some extra thought (and a little creativity), but changing around your furniture is a great way to personalize your apartment with items you already have. But please, don't try to move everything yourself (unless you're unnaturally strong 💪). Instead, grab some wine, call up your friends, and make a fun night out of it! 
10. Bring out your inner doodler with chalk paint
We're not saying you have to cover your walls with chalk paint, but we maybe are 😉 You can always paint old furniture or any other surface you have lying around if your landlord is less-than-stoked about the idea of chalk paint (always check with them first!). Chalk paint turns anything into a chalkboard, meaning once it's all dry, you can draw and write whatever you want.
Plus, it's also perfect for those super organized people who always need to have a to-do list at hand. And hey, if you are allowed to paint your walls, that's even better! Just keep in mind that chalk paint is black, so it may make your apartment look darker and more enclosed. 
Find the apartment to call your home
If you're still searching for that perfect apartment, we've got you covered. LeasingKC is a rental listing site run by local experts to help you find Kansas City apartments, rental homes, condos, and lofts.
Stay up to date.
Whether you're new in town or a native Kansas Citian, there's something new to discover about KC every day. Join over 34,000 subscribers to LeasingKC Newsletters for more tidbits, city guides, and more.