There's nothing like cooling down from a blazing summer with the start of fall. As greens and florals turn into oranges and leaves, a new world of fall activities opens for anyone to enjoy. 
Even if you have to go with a smaller group, there are still plenty of things to do in the Kansas City area to get you into the autumn spirit (and no, buying your second Pumpkin Spice Latte of the day doesn't count 😉). 
At LeasingKC, we love scouting out new and fun places to visit that are great for smaller groups and avoiding crowds. So we've taken the time to list some unique and adventurous fall activities you've got to try. Just keep reading to learn more!
1. Drive by a historic castle
A castle in Kansas City? No, it's not a joke. The Kansas City Workhouse, also known as "Workhouse Castle," is a medieval-styled stone building erected in 1897 as a local jail. While there, inmates were forced to work for the city, but most of them were imprisoned for petty crimes like drunkenness or begging. The jail only lasted a few decades before it shut down.
While different owners passed the property around, in 1972 it was abandoned. There were once plans to turn the castle into a community center, but unfortunately that plan never came to life. Now, colorful graffiti covers the stone and trees grow from the interior. The once authoritative fortress is merely a shell of what it used to be, though its history still lingers through native Kansas City residents. 
It probably won't be best to get out of your car, but the building lies right at Vine and East 21st street. Grab your cell phone and a couple of friends, and see the historic castle with your own eyes (don't forget to snap a few pics for the 'gram!). 
2. Experience the paranormal 
We all know what fall means—Halloween. Take a break from fake downtown haunted houses (which are still extremely scary, by the way), and test your fears in a mansion that may or may not have actual ghosts. The John Wornall House is one of the few Civil War-era houses left in the Kansas City area with a pretty ghoulish past. 
Fun fact: the Battle of Westport in 1864 was only a few blocks away, and the house turned into a field hospital during the battle. 
Rumors have it that the two-story brick home decked with luxurious columns still has the ghosts of Civil War soldiers creeping through the halls. Both employees and guests have revealed bone-chilling encounters like seeing mysterious figures in windows, suddenly overwhelmed by the smell of tobacco smoke, and catching the ghosts of armed soldiers faithfully guarding doors. 
If you can handle a little paranormal activity, the John Wornall House offers ghost tours for small groups where you can hear all about the strange events and ghosts who are said to roam about.
Be sure to make a reservation at least three weeks in advance.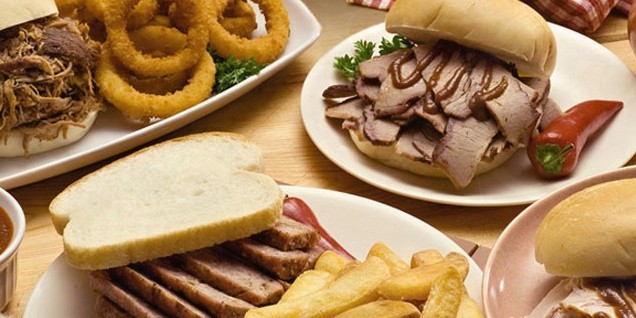 3. Bring out your inner chef 
For some, cooking may be a bore. For others, it can become a one-of-a-kind culinary adventure. The Culinary Center of Kansas City offers over 600 cooking classes a year with the best culinary experts to really pull out your creativity. They have tons of options available, ranging from the basics to more advanced professional cooking. Whether you crave something sweet, savory, or a mix of both, we bet you'll find a class that could satisfy your palate. 
Simply check out the calendar and visit their downtown Overland Park building for an intimate cooking experience. And don't worry, there's plenty of room for everyone to spread apart and have their own space. 
4. Climb to great heights… underground
Climb in a cave nestled 100 ft. underground? RoKC Underground is a facility great for all ages and experience levels. So if the weather ever becomes a little too cold for you, this indoor facility can bring you the rock-climbing thrill without the autumn chill. 
You can choose between a day pass, 10-punch pass, or various membership options if you're planning on becoming one of the regulars. Whenever you need a break from climbing, there's also a fitness studio and a hangout area. Don't be surprised if the hours fly by!
During your first visit, you're required to sign a waiver for yourself. If you're bringing someone who is under 18, a legal guardian must complete the waiver for them. And hey, if you don't have climbing gear, no problem! RoKC rents out everything you need! 
Let us help you make Kansas City your home. 
When you're done with all of your adventurous fall activities, there's nothing like settling down in a place all your own. With so many unique things to do for small groups around Kansas City, an apartment in the area is sure to keep you at the heart of the action. There are a variety of neighborhoods and complexes that could fit anyone's needs, and we have them all ready for you in one, easy-to-find place.
If you're looking for the best housing near Kansas City, we've got you covered. LeasingKC is a rental listing site run by local experts to help you find Kansas City apartments, rental homes, condos, and lofts.
Stay up to date.
Whether you're new in town or a native Kansas Citian, there's something new to discover about KC every day. Join over 34,000 subscribers to LeasingKC Newsletters for more tidbits, city guides, and more.