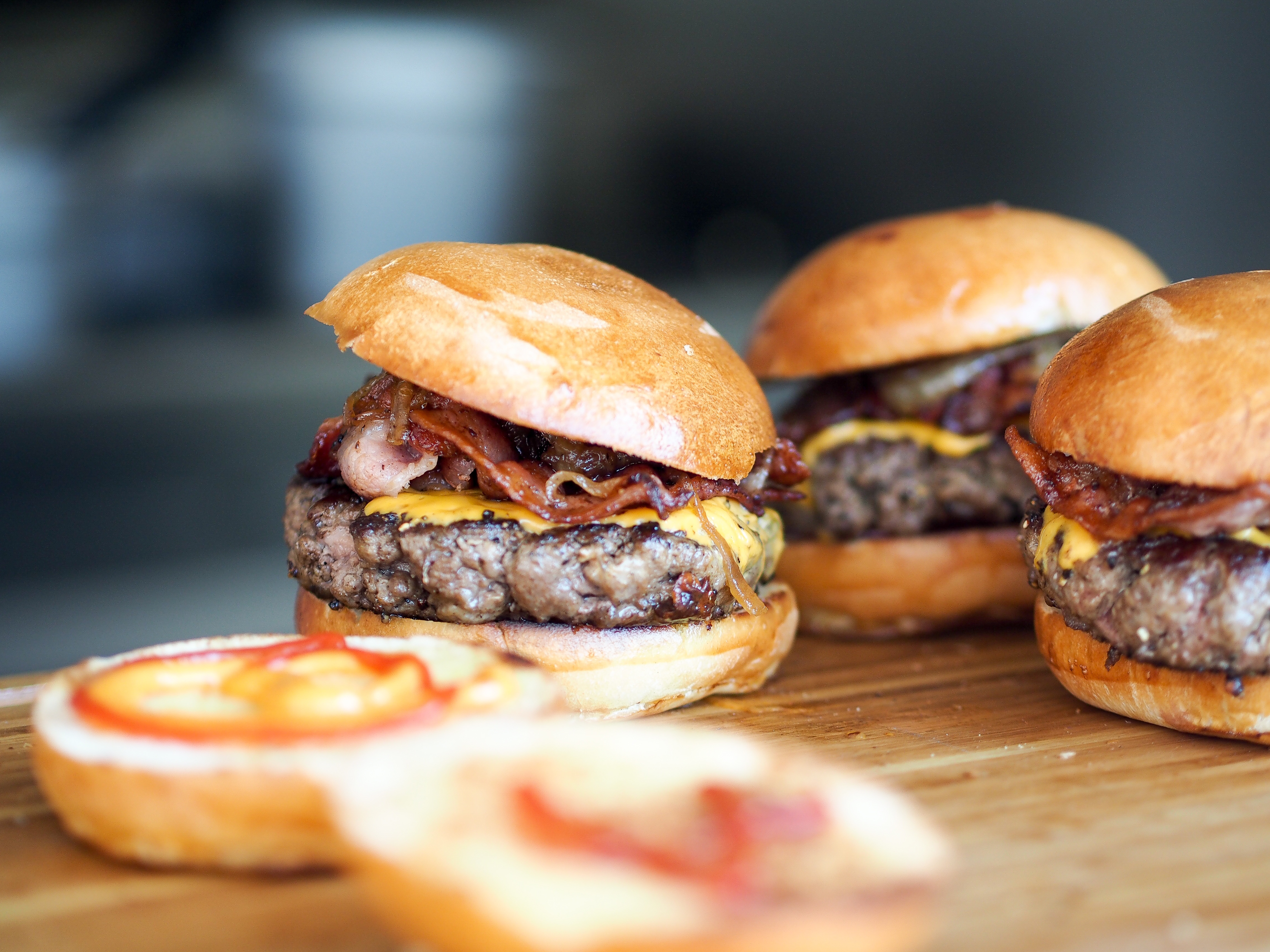 6 Kansas City Lunches Under $15
Eating out in Kansas City doesn't need to be so expensive. There are so many amazing Kansas City restaurants to grab lunch for under $15!
Here are 6 that we recommend
This little sushi place is easy to miss when you're walking down 39th street but it's worth taking a second look. It's arguably one of the best sushi places in the city and with their lunch special, the deal only gets better. At the time of this writing, the dine-in lunch special comes with a salad with sesame ginger or spicy ranch dressing, an appetizer consisting of a cheese cracker (their version of a cheese wonton) and a spring roll, 2 pieces of sushi, miso or onion soup, and a maki roll. If you want a real treat, sit at the sushi bar and watch the chefs work their magic.
For you burrito lovers, check out Burrito Bros in City Market. Their burritos/burrito bowls/quesadillas come in 10 different varieties. There are the standard burrito fills like chicken, steak, carnitas, pastor, and chorizo, but they also extend their varieties to include shrimp, breakfast, spinach, portobello, and veggie.
This quaint little eatery in Midtown is a French-Vietnamese fusion. Their star entree here is, as the name may imply, the Pho. For those of you not well-versed in Vietnamese cuisine, Pho is a noodle soup consisting of broth, rice noodles, and a meat of your choice. They also bring you a plate of various mix-ins (bean sprouts, cilantro, jalapeno), and you can fix it the way you like it.
A Westport classic, Cancun Fiesta Fresh has only expanded their offerings over the years. We enjoy getting a variety of street tacos to make a lunch with a side of their queso dip!
This Irish store might not look like a place to eat from the outside, but you won't regret stopping here. They are most famous for their Reuben, but any pick from their deli will leave you with a full, satisfied belly. While you're there make sure you get one of their delicious cookies!
Enjoy all the amazing food that Kansas City has to offer.