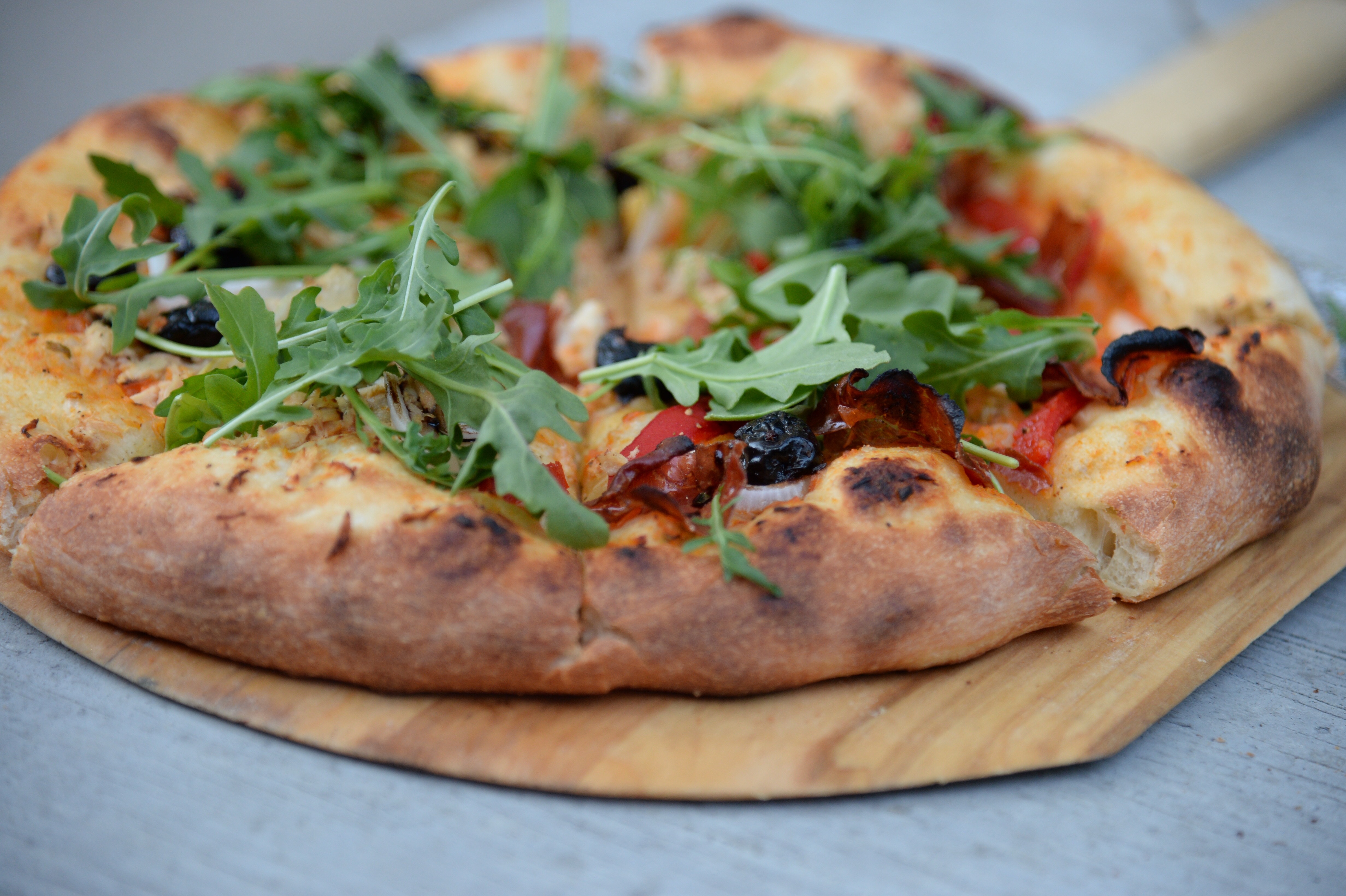 8 Best Pizza Shops in Kansas City
Kansas City is known for its delicious barbeque, but little do people know we also have a killer offering in pizza. We might not be as well known as New York or Chicago but our offerings will not disappoint!
Check out some of these killer Kansas City pizza shops:
Il Lazzarone Pizza
Il Lazzarone is located off of 4th and Delaware in the River Market. One of the higher-end pizza shops on our list, Il Lazzarone offers thin and deliciously flavorful Neopolitan-style crusts with a combination of mouth-watering ingredients. One of our personal favorites? The Uovo! It has a surprising ingredient – a farm-fresh egg!
Minsky's Pizza
Minsky's is a chain of delicious gourmet pizza shops located throughout the Kansas City metro area. This is the epitome of classic Kansas City pizza. Their original crust pan crust, is not too thick or thin, and their sauce is well-seasoned and slightly sweet. Try any of their Gourmet Pizzas; you won't be disappointed!   
Waldo Pizza
Waldo Pizza makes a mean pie, but our favorite thing about them is their inclusivity for all types of foodies! Whether you're vegan, vegetarian, or gluten-free, Waldo Pizza has a large variety of pizzas that will fit your need. Never had a vegan pizza before? Try the Vegan Tex Mex on St. Louis Style Thin Crust!
Grinder's
There's a reason that Grinder's has been featured on Food Network's Diners, Drive-Ins & Dives and Guy's Big Bite! They make killer pizzas and calzones! If you're going there for the pizza, be sure to try the House "KC Huna" BBQ pizza!
Providence By The Slice
Located in Westport, Providence By the Slice offers New York and Detroit-style pizzas as well as fantastic cannoli. Our favorite meal combo is the Motor City Detroit pizza, with Garlic Knots and Nutella Cannoli!
Martin City Pizza & Taproom
Martin City Pizza & Taproom offers a wide array of pizzas that will fit the tastes of anyone in your group! As part of the Martin City Brewery, they also have a wide array of house-brewed beers to complete your meal. Their Charcuterie pizza will let you skip the appetizer without skipping the deliciousness of the wide variety of meats on a charcuterie board!
UpDown
UpDown is one of our favorite places in Kansas City to let out our inner child. While UpDown was already filled to the brim with nostalgia, now you can get your fill of awesome pizza while enjoying your favorite arcade games and classic TV. Be sure to try the Mac & Cheese pizza to continue pleasing your inner child! (What's better than mac & cheese AND pizza, AMIRITE!?)
Pizza 51
A UMKC Student classic, Pizza 51 offers some of the biggest pizzas that we have ever seen. Are you throwing a party? One of their 26″ pizzas is sure to be a crowd pleaser! We love their Highway Special pizza!
Although we aren't known for our pizza, Kansas Citians have some pizza shops to be proud of!
Let us help you make Kansas City your home.
There's nothing like settling down in a place all your own, especially one with its own doggy area. With so many dog parks in Kansas City and other canine-friendly activities, an apartment in the area is sure to keep you at the heart of the action. There are a variety of neighborhoods and complexes that could fit anyone's needs, and we have them all ready for you in one, easy-to-find place.
If you're looking for the best housing near Kansas City with dog parks, we've got you covered. LeasingKC is a rental listing site curated by local experts to help you find Kansas City apartments, rental homes, condos, and lofts.
Stay up to date.
Whether you're new in town or a native Kansas Citian, there's something new to discover about KC every day. Join over 34,000 subscribers to LeasingKC Newsletters for more tidbits, city guides, and more.