Kansas City Apartment Marketing Tips and Tricks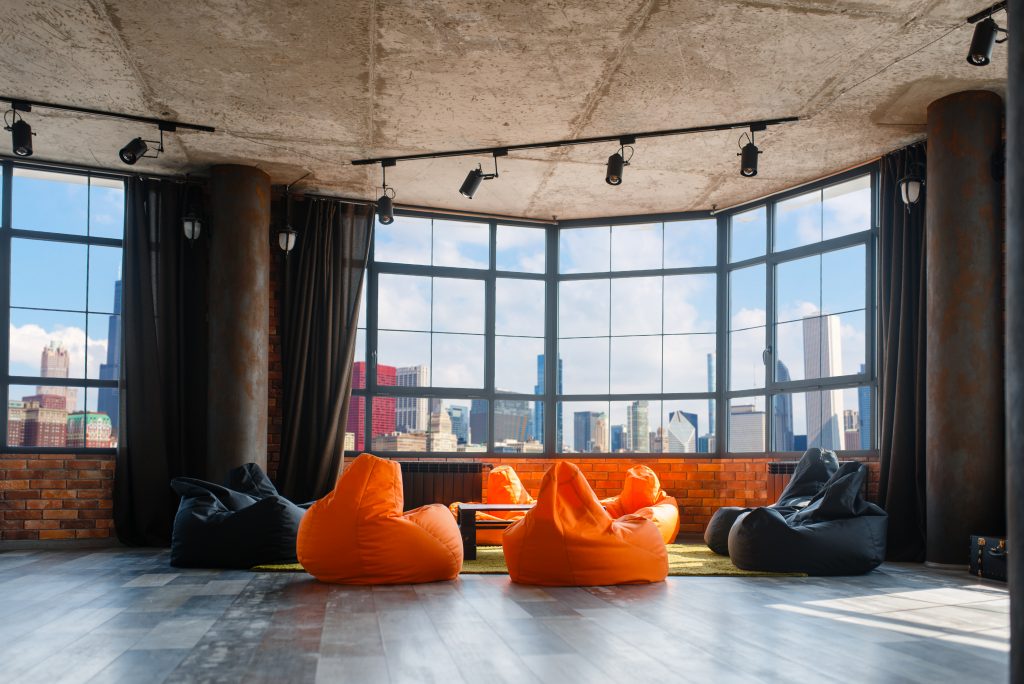 Unlike the housing market, apartment leasing tends to be less permanent. Residents come and go, which means you should always be at the top of your marketing game. But don't you fret. Our team at LeasingKC are experts when it comes to gaining exposure for your Kansas City apartment complex. To get started, here are some marketing tips and tricks to take your marketing efforts to the next level. 
3 Tips for Leasing in a Soft Market →
Take advantage of social media advertising
We have a little secret for you (it's not actually a secret) — social media use is on the rise, and it doesn't look like it's going to stop any time soon. 
In 2005, only about 5% of Americans used social media, and by 2011 that number jumped to 50%. Now a whopping 72% use some kind of social media. 
With so many people on social media, you definitely want to be there too. Social media advertising allows you to target audiences based on demographics. That's great for you because you can narrow down locations, interests, income, etc. of the people who might be interested in your Kansas City apartment. After all, you don't want to spend money on an ad and send it off to people who couldn't care less.
Find your audience
Here's one of our biggest Kansas City apartment marketing tips should always remember: you won't know who to target if you don't do audience research. 
Don't just go into it blindly or "guess" what you think works. Really get to know who your current residents are. What do they do in their free time? How much money do they make? What do they appreciate the most about your complex? One great way to get those answers is to send out a survey to all your residents. Adding an incentive like a discount on their next month's rent, or our personal favorite — free food (seriously, free pizza? We'd fill out a survey for that).
Create a clear objective and goal
Once you have your audience ready to go, think about your objective. You should have a clear goal that's measurable and achievable. For instance, your goal could be to increase social media leads by 20% in March. 
3 Steps to Turning a Lead into a Lease →
Whatever you choose, you want to make sure that your message and call to action leads to your goal/objective. And don't be afraid to make mistakes and test the waters. You might not get it the first time, but we promise it'll be worth it in the end. 
Host regular events
You don't want your KC apartment complex to just feel like a place to live; you want it to feel like a community. One of the best apartment marketing tips (and funnest) is to invite your residents to monthly events, and tell them to bring a friend! As a result, your residents will enjoy their stay more while exposing you to new potential residents. 
Some of our favorite event ideas include:
Summer BBQs/pool parties

Karaoke nights

Coffee hours

Holiday cookie decorating parties

Game watch parties
Make sure you're planning ahead though. Imagine scavenging around the last minute and ending up with a terrible event. Not ideal, right? Plus, residents will notice, and they might not come back for another one. To start, we recommend sending out email invitations a couple weeks before the event. A big attention grabber is always food. Let's face it, people love free food. 
Use your knowledge of your residents and their interests to create an event they'll love. Don't just do something you think is fun or interesting. For instance, if most of your residents are younger, you probably don't want to have a retirement planning event. That's probably a little extreme, but the point is your event should be catered to the people you want to target.
Optimize your apartment listing
We have three words for you: update, update, update. Your Kansas City apartment listing should always be up to date, including available apartments, new amenities, pricing, etc. Even if this sounds like a lot of work, take a look at your listing at least once a week to make sure everything is accurate as possible. 
Keep in mind that a great apartment listing includes both SEO-optimized copy and awe-inspiring photos. Remember, your goal is to make potential residents choose your apartments over your competitors. 
As a bonus, when you list your apartment on LeasingKC, your listing automatically jumps to the top of the search page after you update (talk about more visibility!). Our unique feature evens out the playing field, so that anyone has the chance for potential residents to see your page. We also have a Property Website Button link to drive traffic to your website, so really it's a win-win situation. 
Content
SEO-optimized copy ensures that people can find your listing through web searches. If you don't optimize your content, your Kansas City apartment listing is going to be lost in the sea of search results pages. Trust us, you don't want to end up on page 8,506. Literally no one will find it. 
Along with being optimized for search, your copy should be engaging enough to pull in potential residents. Pro tip: include more than just the location description and amenities in your content—be friendly and inviting (writing in first person helps!). You can even talk about your awards and what makes you stand above the rest.
Keep in mind that you don't just want to say you have the best one-bedroom apartments; say why you have the best one-bedroom apartments in Kansas City. Entice them, seduce them, make them come back for more (but in a non-creepy way…they aren't your Valentine's date). 
\With LeasingKC, our banner feature allows you to display even more great content about your apartments. Banners display in the search and on your listing page and showcase your specials, amenities, and whatever else you want to highlight. 
Photos
Your photos should accurately showcase your complex and its features. Try to sequence your photos in a pleasing way to attract and draw renters in. 
Future residents are more than likely going to look at your photos before coming in for a tour, so your photos are your chance to really wow them. Make sure you're always updating your photos when your facility changes. That way there's no surprises when people come in for a visit. 
Here's something you should never forget—quality definitely matters. If all future residents see are subpar photos taken with an iPhone, they're probably not going to be interested. 
But if you really want to stand out, we have one big piece of advice: Virtual. 3D. Tour. 
A virtual 3D tour gives prospective renters an in-depth glimpse of your apartments, allowing you to pull people in without having to actually bring them in. 
With LeasingKC, you can embed 3D imaging via Matterport directly into your listing. Its innovative technology can even measure different spaces in your apartments (i.e. counter length, wall height, and more). Matterport offers an edge to prospective renters, especially remote renters who can't come in for an in-person tour. 
7 Ways to Increase Value & Maximize Your Listing →
Get more Kansas City apartment marketing tips from LeasingKC 
If you're in the Kansas City area, let LeasingKC be your bridge between you and your future residents. LeasingKC is a rental listing site run by local experts to help people find Kansas City apartments, rental homes, condos, and lofts.
We also provide a variety of cost-effective marketing plans that allow property managers and landlords to maximize their investments. 
Stay up to date.
Whether you're new in town or a native Kansas Citian, there's something new to discover about KC every day. Join over 34,000 subscribers to LeasingKC Newsletters for more tidbits, city guides, apartment marketing tips, and more.