The Complete Guide To Life In Leawood, Kansas
Spend some time in the Kansas City suburb of Leawood, Kansas, and it isn't hard to see why it's an ideal location to live, hang out, and raise a family. 
Located just 10 miles southwest of downtown Kansas City, Leawood is one of the most affluent communities in the area. In 2019, it was named the Safest City in Kansas, and it is home to two of the top-performing school districts in the country.
The city is also full of amazing parks, restaurants, shopping areas, and apartments & townhomes. If you are ready to join in on the amazing growth in Leawood, keep reading for LeasingKC's all-in-one neighborhood guide on Leawood, Kansas.
The Best Dining in Leawood
Typically scattered among its upscale shopping areas (more on that next), there is no shortage of delicious food and drinks in Leawood.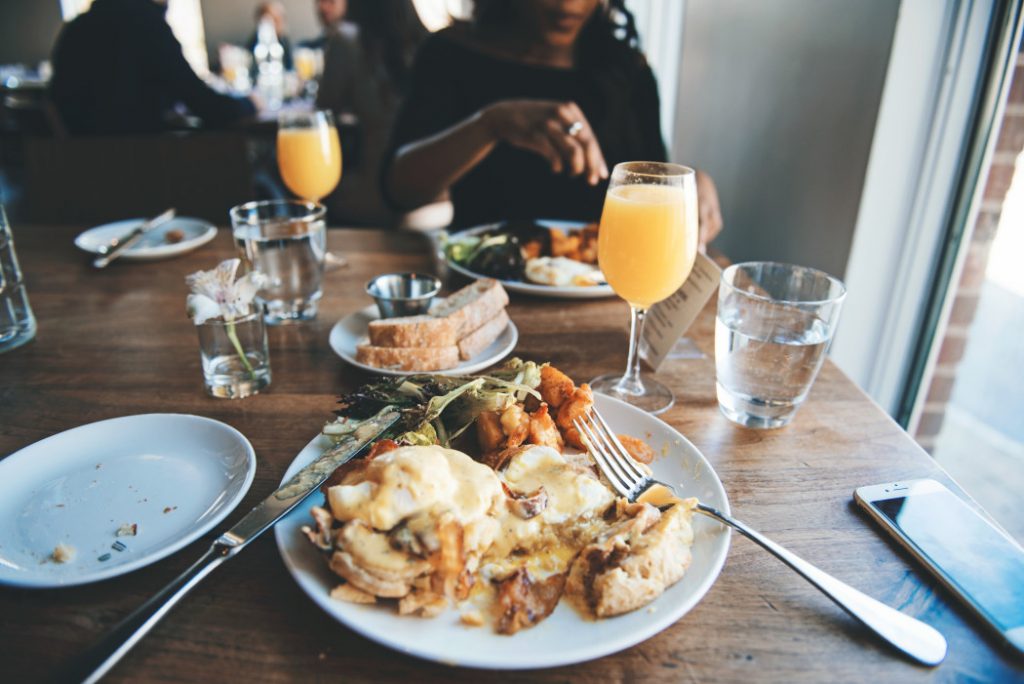 Below are the LeasingKC team's top spots for dining out and drinks in Leawood:
If you are looking for a dining experience from a James Beard Award-winning chef, and you don't want to leave Leawood to do so, head to Rye! Owned by Missouri-native Chefs Colby & Megan Garrelts, Rye honors the mindset of the Midwest.
The menu is full of our favorite comfort foods like pork chops, steaks, (insanely good) fried chicken, and farm-fresh veggies. Don't forget to bring us a slice of lemon meringue, coconut cream, key lime, banana cream, or strawberry rhubarb pie (drooling yet?).
You can find Rye on Mission Road inside Mission Farms in east Leawood!
To enjoy great live music, and even better steaks, get a table in the Back Room at Gaslight Grill. During the dinner hours on Wednesday-Sunday, you can enjoy some of the best live jazz in all of the Kansas City metro area.
Personally, we love the Gaslight Grill Happy Hour, where you get Braised Beef Nachos, fresh potato chips, Seafood Tacos, and more for amazing prices. There's also the amazing aged steaks, fresh seafood, and chef's specials if you stick around for dinner!
You can find the Gaslight Grill in south Leawood, near Prairiefire.
Joe's is considered one of, if not the best BBQ joints in Kansas City. Kansas Citians are passionate about Joe's crispy burnt ends, perfect smoked ribs, and homemade sausages. The line may be the only thing we don't love about Joe's, but hey, that's how you know it's good!
Don't fight the crowds at the original "gas station" location – you can enjoy all the goodness of Joe's in Leawood! Fun fact: you can ship Joe's BBQ, in case you ever want to thank your favorite local leasing experts for these life-changing recommendations 😉
Go to Joe's on Roe Ave after a long day of shopping at Town Center Plaza!
Bristol Seafood Grill has been the go-to restaurant for fresh seafood in Leawood since 1980. It's perfect for a date night, entertaining business clients, or when you want to show out-of-towners that yes, we have good seafood in the Midwest, too.
Brunch junkies will also love Bristol, where you can enjoy a delicious seafood brunch buffet on the weekends with made-to-order omelets, cold smoked fish, and a Bloody Mary or mimosa to wash it down—not to mention the One Buck Oyster Shuck from 4-8pm on Sundays. 🤤
Bristol is located at 119th St. & Nall Ave at Town Center Plaza.
When you're feelin' fancy and ready to #treatyoself, get dressed up and go to 801 Chophouse in Leawood! This steakhouse is a place where those at a formal business dinner or a couple celebrating their anniversary will feel comfortable. 
In addition to some of the best steaks in the city, you should also try the seafood. You are already spending a small fortune on the meat, so what's a Lobster Corn Chowder or Tuna Tartare in the grand scheme of things?
Even better, 801 Chophouse is located inside one of the prettiest shopping areas in Leawood, Park Place!
Where To Shop in Leawood
Park Place is one of the most charming areas in Leawood. Part upscale shopping & restaurant district, part residential & office community, there is something for everyone here. There's also a gorgeous square in the center that hosts concerts in the summer and transforms into an ice skating rink in the winter!
Inside Park Place you can find one-of-a-kind boutiques, salons, fitness studios, flower & coffee shops, and amazing restaurants like the previously mentioned 801 Chophouse, BurgerFi, Gordon Biersch, and more.
Within walking distance of Park Place, Town Center Plaza is a large outdoor retail venue with lots of options for snacks, drinks, and dining (plus a 20-screen movie theatre) when you need a break from your shopping marathon. 
We like coming here to hit the back-to-school sales at American Eagle, Dick's Sporting Goods, and J. Crew. You can also get fancy for your date night at 801 Chophouse at Brooks Brothers, stock up your dream kitchen at Williams-Sonoma, and pick up a pair of KC's best denim at Baldwin.
Prairiefire is a major shopping and entertainment area for those who live in south Leawood and Overland Park. There's an eye-grabbing Museum of American Natural History, a restaurant & bar with a bowling alley inside it, and lots of great shopping where you can buy everything from sundresses to paintings, as well as everything you need for a campout.
Despite all of these options, don't be surprised if you find us having our minds blown by the toys at Fat Brain Toys 🤓
Entertainment & Fun in Leawood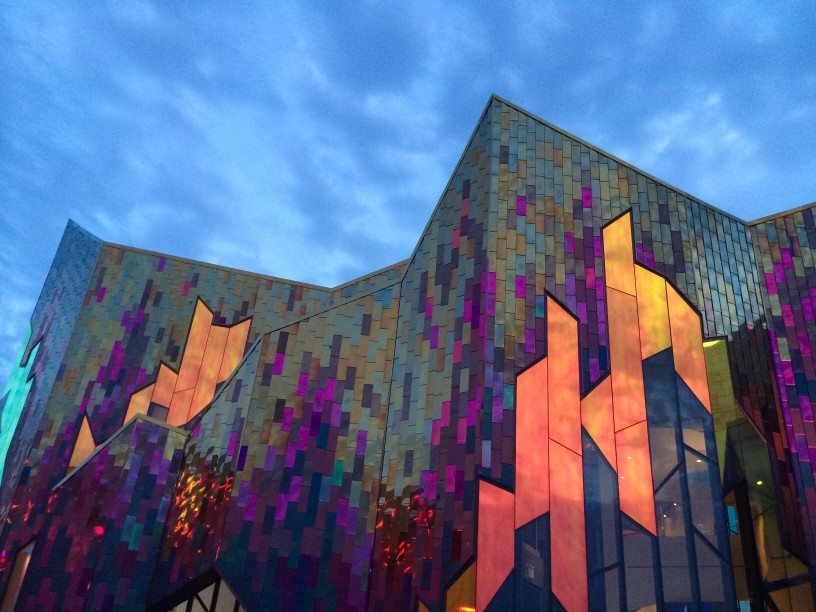 The Museum at Prairiefire's building is an architectural marvel to appreciate on its own, but if that isn't enough, it's an operational American Museum of Natural History that has all kinds of learning opportunities for yourself & the kids (Space-themed Summer Camp, anyone?!). Plus it hosts galas, weddings, and other events all year round.
We recommend taking in the way the light hits the glass on the building at sunset and pretending you are in Night At The Museum in the hopes that you can play fetch with a life-size dinosaur next time you are there.
If you need a fun place to celebrate a birthday, have a corporate outing, or just a fun date idea, definitely go to Blade & Timber at Town Center! If you aren't familiar with this place, think bowling alley, but with axes ⛏️
The reality is it's way less dangerous than it sounds, but it is still a ton of fun. There are different competitive games you can play, instructors to help you if you are inexperienced or want to improve your aim, and children 10 and older are welcome to join in!
If phone games like The Room are your bread and butter, you will love Breakout KC. The Park Place location in Leawood features four different scenarios that you and your team must navigate before time runs out. 
Escape rooms are the perfect corporate or group activity and a perfect place to take the family when it's too rainy or snowy to do anything outside.
Leawood also has a gorgeous and meticulously maintained parks system. The Prairie Oak Nature Center inside Ironwoods Park is just one of many amazing examples. It offers totally free environmental education programs and you can see and learn about live mammals, reptiles, and fish that naturally inhabit the area.
Even if you aren't up for an exhibit, it's worth it to check out the numerous gardens and gorgeous nature along the 2+ miles of trails at the Ironwoods Park!
One of the best aspects of life in Leawood, Kansas? The amazing schools!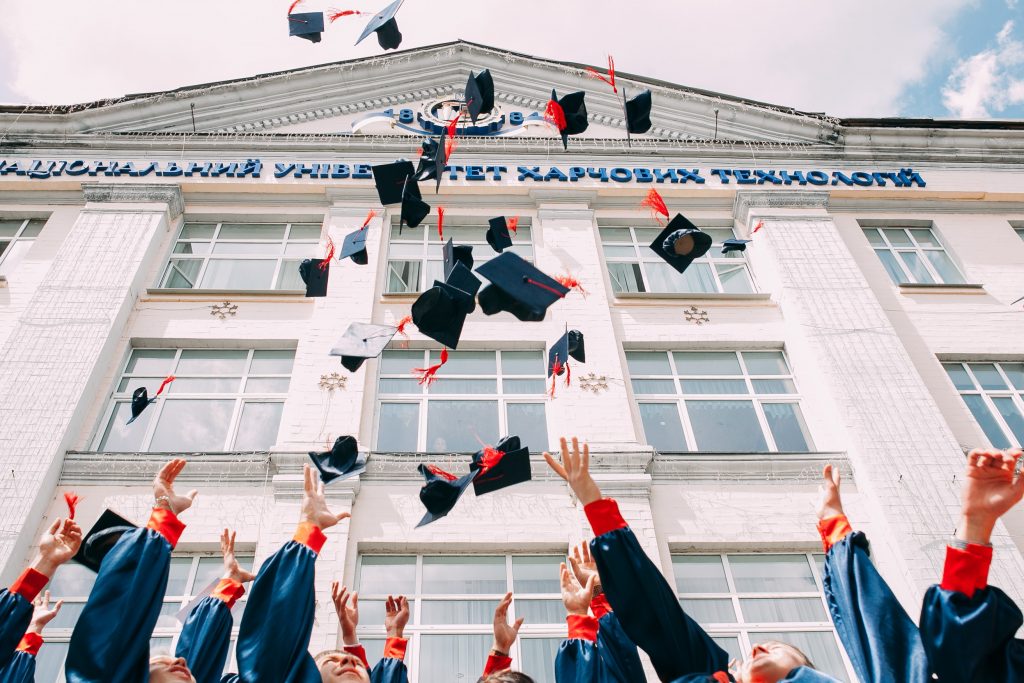 Parents and expecting couples flock to Leawood to give their children an education at the top school districts in the state, if not two of the best in the country. 
These schools feature state-of-the-art facilities and technology, have 97%+ graduation rates, and they're not just a great place to be a student – Blue Valley School District was named among the Top 10 in Forbes Magazine's list of America's Best Employers by State.
The LeasingKC website has a unique "search by school district" feature, allowing you to find the perfect apartment or townhome in Leawood for you!
Find an apartment in Leawood in the Blue Valley School District
If you want to give your child the chance to learn from the best teachers in an academically enriching environment, with excellent athletics and a state-of-the-art Center for Advanced Professional Studies (CAPS) facility, look no further than Blue Valley Schools.
This school district covers south Leawood & Johnson County.
Search apartments & townhomes in the Blue Valley School District
Leawood apartments in the Shawnee Mission School District
The Shawnee Mission School District is one of the biggest school districts in the KC metro area, with five high schools, five middle schools, and thirty-four elementary schools. 
Similar to the Blue Valley CAPS, Shawnee Mission also has an experiential learning campus called the Center For Academic Achievement that gives students hands-on learning and sets them up for success for life.
This school district covers north Leawood & Johnson County.
Search apartments & townhomes in the Shawnee Mission School District 
---
Learn more.
If you're looking for the coolest apartment rooftops in Kansas City, we've got you covered. LeasingKC is a rental listing site run by local experts to help you find Kansas City apartments, rental homes, condos, and lofts.
Stay up to date.
Whether you're new in town or a native Kansas Citian, there's something new to discover about KC every day. Join over 34,000 subscribers to LeasingKC Newsletters for more tidbits, city guides, and more.