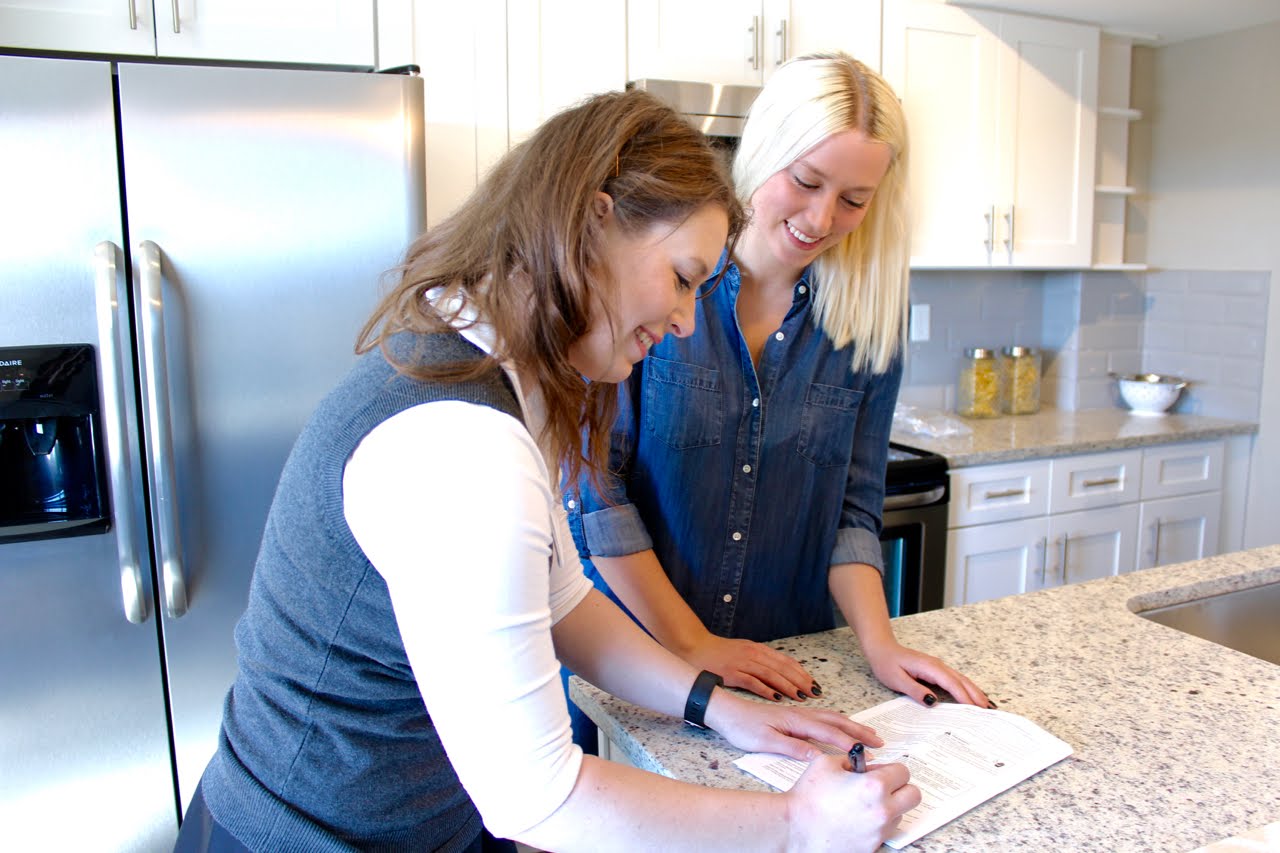 What to Expect in the Rental Process
As with most things in the modern world, finding a place to rent can be a complicated process. Here are some tips and tricks to help you find your next rental:
1. Finding Your New Home
There are so many options on the market when it comes to renting an apartment and so many resources to find those options. To help keep your apartment search as simple as possible, we recommend narrowing down the following information before your search has even begun:
Know your must-haves. If you want a washer and dryer in-unit and a garage parking spot, don't even look at properties that don't include those features. Not only will it narrow down your list, but it will also help keep you from future regrets by only looking at properties that have your "must-haves".
Know your desired area. Make sure you narrow down the areas in which you'd like to live. For example, if you're a seasoned urbanite and want to remain so, it's probably wise to keep your search to places within the city.
Know your budget. If you're only looking to spend $1500 a month, there's no reason to tempt yourself with a $2000 apartment. Set your max budget per month that you're comfortable with and avoid looking at anything over that price.
2. Applying
The application process can be confusing, depending on the system. Most properties are more than happy to assist you with applying, if necessary. Another thing to be aware of is the property qualifications for residents. For instance, if you don't meet their financial requirements, does the property accept a co-signer?
3. Signing a Lease
Leases are different for each property. Some may be very long while others may be shorter with a series of addenda attached. Since it is a legally binding document, it's always wise to thoroughly read through what you're signing to make sure there are no mistakes. If there's anything you don't understand, consult with a lawyer or legal expert.
4. Setting Up Utilities
Upon approval or lease signing, your new home should provide you with a list of utilities that will need to be set up in your name prior to move-in. Pro Tip: The websites that utility companies provide sometimes have issues finding addresses. Make sure you call and speak to a representative on the phone if your automated process doesn't go as planned. It saves a lot of time and headaches!
5. Paying Rent
There are a multitude of ways that properties require their residents to pay rent. Make sure prior to your first rent payment that you understand and have set up the proper way to pay rent. This will ensure that you don't have any headaches the day the payment is due!
6. Moving In
You've finally completed the leasing process – Congratulations! Now is the exciting time when you get to create a new life in your new home! During a move, do the following to ensure it goes smoothly.
Label your boxes. As easy as it is to just throw all your stuff in a box, make your life easier by putting like items together and labeling the boxes properly!
Hire movers. We've all been there, recruited some friends/family/random people off the street with the enticement of pizza and beer to help you move. While this idea is great in theory, by hiring professional movers you'll reduce the likelihood of things getting broken or damaged in the moving process.
Here's the best tip – if it's really valuable to you, make sure you're the one to move it!
Learn more.
If you're looking for the best apartments in Kansas City, we've got you covered. LeasingKC is a rental listing site run by local experts to help you find Kansas City apartments, rental homes, condos, and lofts.
Stay up to date.
Whether you're new in town or a native Kansas Citian, there's something new to discover about KC every day. Join over 34,000 subscribers of LeasingKC Newsletters for more tidbits, city guides, and more.