Why Renters Care About Office Culture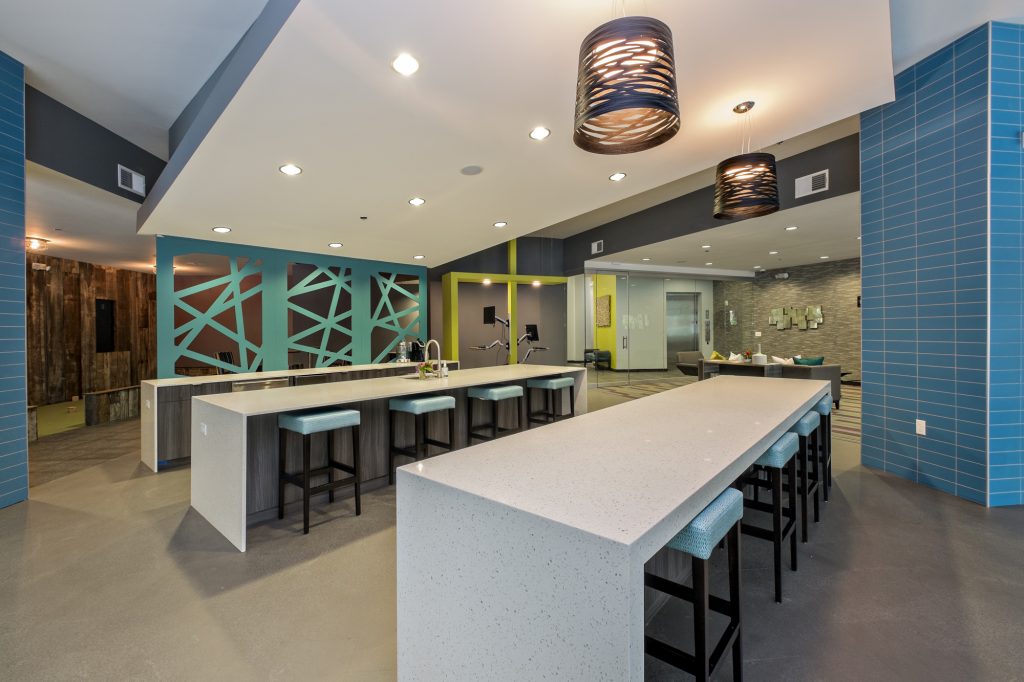 Guess what? Running a successful and sustainable complex doesn't just depend on how you treat prospective and current renters. Your office culture is a direct representation of how people think you'll cater to them. If renters step into your leasing office, and all the employees look like they hate their job, their needs aren't met, and no one listens to their complaints, do you think they'll want to renew their lease?
Answer: Probably not. 
Here's the deal. As the leasing season slows, now is the perfect time to focus on your renters and how you engage with them. As leaders in apartment marketing, LeasingKC wants property managers to learn the importance of apartment office culture. And honestly, you shouldn't want to up your culture game only for the residents—it also gives you a chance to show your employees you genuinely appreciate all their hard work! You'd be surprised how big of an impact even the little things can do. 
Keep reading to learn exactly why renters care about office culture and why you should too. 
Let's talk about the trickle-down effect
You know when someone's having a bad day and snaps on you, then in turn you start having a bad day and snap on someone else? Well, the same can happen but on a more positive note. How you treat others (and you can even take this beyond office culture) can influence their actions—so are you going to choose gratitude or a bad attitude? 
Now, to your employees—they're the face of your office and the culture it provides your residents. When you gripe and yell without giving any kind of positive or constructive feedback, your leasing staff, maintenance staff, management, etc. probably won't be in the best mood. No matter how hard they "fake a smile," renters can tell when someone doesn't really want to be there; they can even hear it over the phone. 
So let's imagine a different scenario. Say instead, you are constantly giving open feedback, addressing concerns, and making the work environment as fun and efficient as possible, your employees will love coming to work each and every day. These positive interactions then "trick down" to renters.
For example, whenever they call maintenance during super busy hours, there won't be a: "We can't help you right now. Bye." Instead, they'll have a greater drive to please renters with a response more like, "Although we're very busy right now, we are doing everything we can to address your problems, and we'll be there as soon as possible!" See the difference? Your residents definitely will. 
Most importantly, your residents should feel comfortable in the office
While taking care of your employees is crucial to "trickle down" that treatment to residents, you should also be available for them to reach. No one wants to live somewhere where they don't feel heard or are scared to complain about something. That could really affect your renter retention, and you know how important important that is. 
How you answer the phone, talk to them about hours, and other small interactions can influence a renter's perception of you and their living experience. Even if the interaction didn't seem like a big deal to you, if a resident saw it as a negative encounter, they may hold on to that for a while. For instance, if someone walks in with a problem and you make them wait in the office for too long, that could leave a bad taste in their mouth. While you may be busy doing something on the side, you should still acknowledge someone's presence and do your best to get to them right away.  
Keep in mind that you're not excused from good customer service simply because you're a high-up manager. In fact, you should be the one to set the standard for other employees to follow. 
So how can you take charge and be a leader to create the best office culture for your renters? Well… 
Have an open door policy… literally
Keeping your personal office door open shows you are always willing to help and makes you seem more approachable. If you're always holed away behind a closed door, your renters may assume you don't want to talk to them. Also, this allows you to hear what's going on around the office and how other employees interact with residents. When you stay in-the-know about the things that happen, you're able to make better decisions to improve your apartment office culture. 
Get your residents involved and excited
Whenever you have events, let them know! By the way, make sure you talk to them about the kind of events they want to have; that means engaging with your residents on a regular basis. Seriously, if no one wants to have a hot dog party, don't host a hot dog party. 
After choosing the right event based on research, then post signs, market on social media, and do everything you can to get your residents involved. During those events, you can mingle with everyone, see how they're doing, ask if they need extra help—even small talk shows you care. You can also have them post about the event on their social media pages and interact with other renters through games and fun activities. 
As you grow closer with your residents, they'll feel more like family and comfortable coming to you. At the end of the day, involvement grows relationships, and relationships help people truly feel at home. 
Make sure you present your staff in the best light possible
Your staff has a huge impact on renter retention, so you want to make sure you're showing your renters just how great they are. No matter who they are, whether they are full-time or part-time, treat each one of your staff members with respect and gratitude. Instead of telling them how to take care of residents and build the office culture you want, show them based on your actions. It's definitely true that actions speak louder than words. 
When your residents see your staff ready and willing to help, they'll know that whenever they step foot into the office, it will be a positive experience. That way, they won't dread coming in to speak in person or call. This could also be a great way to cut down and eliminate bad reviews and negative social media rants. And when your residents truly love where they live, they'll be more likely to stay year after year. 
Other quick tips you could follow include:
Keeping out dog treats on the front counter (doggy residents matter too)

Offer free snacks such as granola bars and fruit

Notify residents right away when they get a package (and secure that package for them)

Randomly check in with residents to ensure they're satisfied

Follow up with grievances and complaints

Be an active listener when a resident comes to you
At the end of the day, when your office is a revolving door of open communication within a friendly environment, your renters are going to feel a lot more at ease when they need something or have an issue. They'll be more likely to say, "This is the best place I've ever lived!", which will only continue to grow your apartment's success.
Let LeasingKC enhance your apartment office culture with great marketing
For those in the Kansas City area, LeasingKC has got all of your marketing needs to complement residents' office experience. As a local listing site, we have inside knowledge on what renters look for in properties, allowing us to be your bridge toward future residents. We can equip you with the best tools and resources to reach 100% occupancy (or at least close to it). 
We offer higher-level services and marketing packages that include 3D videos, higher exposure on multiple platforms, social media marketing, and more—all at a competitive price that will maximize your budget. 
Stay up to date.
Whether you're new in town or a native Kansas Citian, there's something new to discover about KC every day. Join over 34,000 subscribers to LeasingKC Newsletters for more tidbits, city guides, apartment marketing tips, and more.