Swope Park in Kansas City is a not-so-hidden gem that hosts over 2 million people every year. Sitting at a whopping 1,805 acres, Swope Park is the largest park in Kansas City and one of the largest municipal parks in the country! And it's no wonder. The park is filled with nature-filled hiking trails, dazzling lakes, and sparkling fountains, and that's just the park itself. 
With so many options in one area, Swope Park is the perfect place for visitors and residents alike. All ages can come together to enjoy everything the park has to offer. But before you go, be sure to check out our guide to all things Swope Park to get you started 😉
History of Swope Park 
Swope Park came from Thomas H. Swope (now you know where the name came from!). In 1857 he moved to Kansas City and became the largest property owner in the city. After gaining a fortune, he donated 1,334 acres of land to Kansas City. Since then Swope Park has expanded and is now home to the Kansas City Zoo, Starlight Theater, two golf courses, and more. 
Swope Park Fun Facts
Thomas Swope wanted the park to help horses and kids. Horses were a large part of life in the late 19th century, and Swope was worried about their lack of resting time, fresh food, and fresh air. He wanted a place where they could relax.
Plus, he wanted the park to offer programs for children, especially those who were poor or disabled. As a result, the Lake of the Woods held summer camps until the 1960s.
Swope Park is home to an "old-growth" forest. The Shirling Sanctuary is one of the few areas that hasn't been touched by urbanization. That means it's the same forest Lewis and Clark saw during their westward expedition. Unfortunately, it's closed to the public, but it's still pretty cool. 
Swope Park used to have a golfing problem. At the turn of the 20th century, players would line up at the grand entrance where there were a series of holes. This quickly became a problem for streetcars and pedestrians who could get hit by golf balls (um, ouch?).
"Watermelon Hill" caused a divide in Kansas City communities. When Swope Park was segregated, the only shelter African Americans could use was No. 5. They then dubbed the area "Watermelon Hill," which some found amusing while others saw it as perpetuating a stereotype. 
Things to do inside Swope Park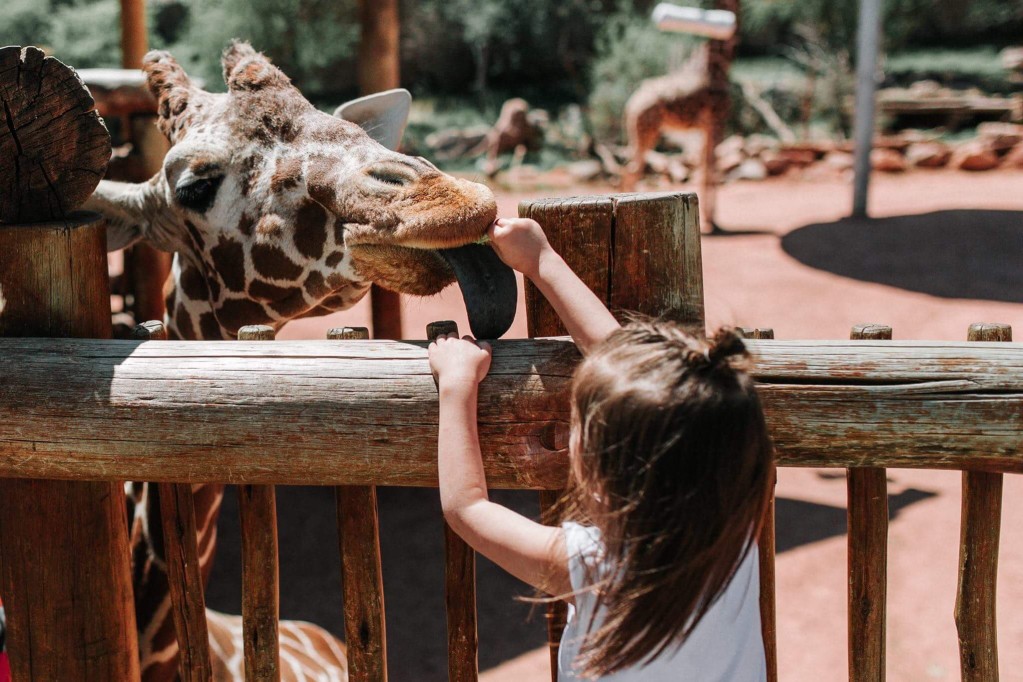 Lions, and tigers, and bears, oh my! The Kansas City Zoo features over 1,000 animals from around the world, so the animal adventures never end (at least not until closing time). Grab your friends and family for a wow-inducing animal show or have some adult fun at the 18+ monthly Yoga Night at the Zoo. Expanding over 200 acres, the award-winning facility has a little something for everyone no matter what age. 
Plus, we heard that you may even find peacocks roaming around the zoo with you. But for their sake, please don't feed the birds. 
Hey war history buffs, this one's for you. The Battle of Westport Museum & Visitor Center commemorates one of the most dramatic events in Kansas City history. Time travel back to October 1864 when the largest Civil War battle west of the Mississippi was fought and covered more than 25 square miles.
During your visit, you can see Byram's Ford crossing (the area where Union General Samuel Curtis built a ten-mile-long defensive line along the Big Blue River), marvel at historic war relics, and take a 32-mile self-guided tour of the battle. The park opens back up in April, so don't forget to add a visit to your calendar!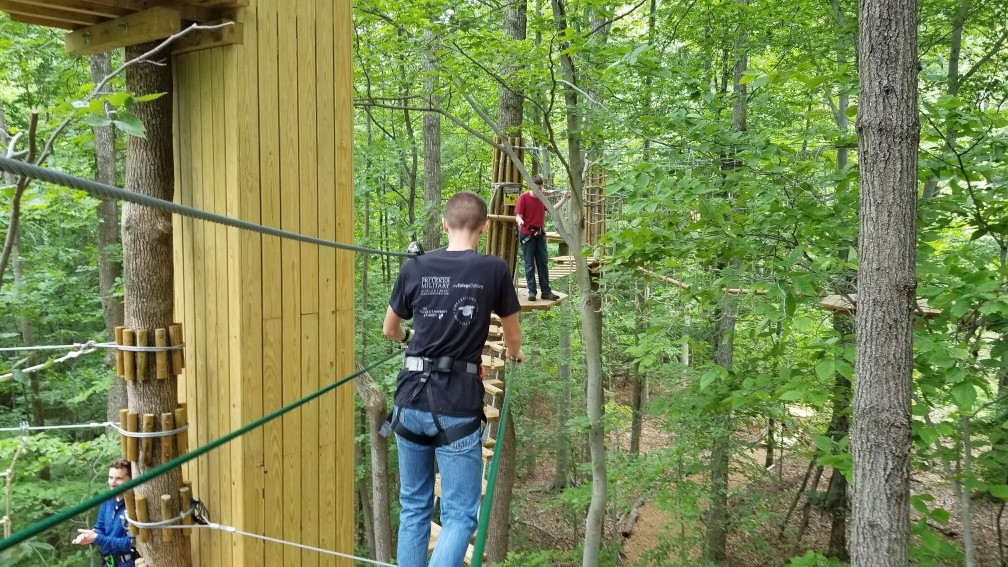 This probably isn't a good idea for people afraid of heights, but for those looking to find their inner Tarzan, Go Ape Treetop Adventure Course is the way to go. The course is made up of rope ladders, 39 different crossings, two Tarzan swings, and five zip lines! There's literally something new with every swing. 
Before you decide to bring your little ones, just know that the minimum age requirement is 10, and anyone between the ages of 10 and 15 has to be accompanied by an adult. 
Next time you drive through Swope Park, don't pass that beautiful lake. Lake of the Woods is a great place to take a calming walk or simply relish in the joys of nature. The Missouri Department of Conservation regularly stocks the lake with Sunfish and Catfish, so pull out a pole, grab your favorite bait, and get to fishing!
The show must go on, and it's right in the middle of Swope Park. Starlight Theater is the largest and oldest performing arts organization of its kind in Kansas City and the second largest in America. Dedicated to bringing the art of theater, Starlight showcases performances for all ages. 
The outdoor theater isn't just for summer broadway shows and concerts. They have an entire indoor series during the winter months; so you can sit back, relax, and enjoy the show all year round. 
Lakeside Nature Center is one of the largest wildlife rehabilitation centers in Missouri. Throughout the year, the center is usually home to about 75 animals, including bald eagles, turkey vultures, barred owls, hawks, and more (whew!). It's a great place to learn about the environment through various educational and recreational activities. 
Put your green thumb to the test with the help of Kansas City Community Gardens. As a non-profit organization, they strive to enhance the lives of low-income households by helping them grow their own fruits and vegetables. 
The kiddos can have fun with the Beanstalk Children's Garden, which uses a STEM-based curriculum to teach kids about nutrition and the environment. With the garden's six areas: fruit, herb, grain, curiosity, water, and tasting in-season plants, your child will discover the beauty of growing food 🌱
Look no further than Swope Memorial Golf Course for golfers wanting a challenge. The golf course has served Kansas City for over a century, making it the oldest golf course in the greater KC area. Players can test their skills at the 6,274 yard par 72 golf course, featuring zoysia fairways, undulating greens, and sand and grass bunkers.
The Southeast Community Center has tons of options to bring your family together and get in shape. At the center, you can play ball at the full-sized basketball court, swim laps in the pool, and pump it up in the fitness area. If you're one of those people who need more structure when working out, the center offers a variety of aerobic classes to keep your blood flowing. 
Things to do near Swope Park in Kansas City
Any art-lover can enjoy the array of sculptures, paintings, and photography at the Nelson-Atkins Museum. As a bonus, entry is free, so you can discover the beauty of visual arts without sweating your budget. 
If little trinkets bring you joy and excitement, be sure to visit the National Museum of Toys and Miniatures. Since it's the world's largest fine-scale miniature collection and one of the nation's largest antique toy collections on public display, you'll be in for a world-class treat. 
Take your shopping to the next level with the massive variety of stores and boutiques at the Country Club Plaza. Its beauty can't be surpassed and truly helps Kansas City earn its title as the "city of fountains." There are also different restaurant options to fulfill any pallet.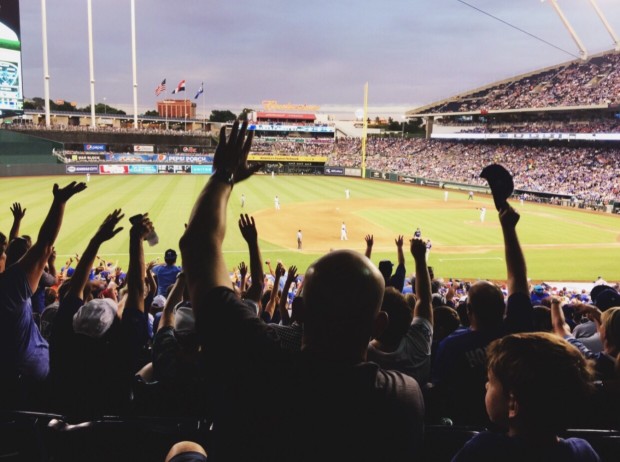 Even though football season is coming to a close, you can still prepare for the upcoming baseball season. It's no secret that Kauffman Stadium hosts some of the most dedicated baseball fans. Swing by for a Kansas City Royal's game and have a full-blown Kansas City sports experience.
The National WWI Museum and Memorial is the country's leading institution dedicated to preserving the history of WWI and honoring the lives of those who fought during the war. There are educational programs and exhibits to keep you engaged and excited about history. 
Find an apartment near Swope Park in Kansas City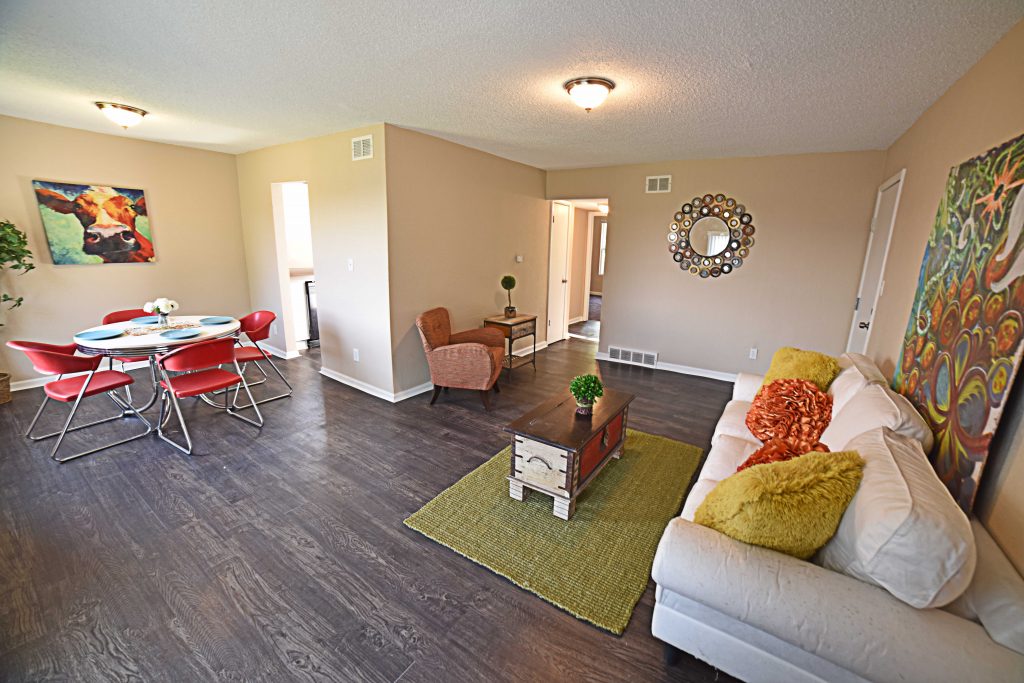 With so many activities inside and around Swope Park, an apartment in the area is sure to keep you at the heart of the action. There are a variety of neighborhoods and complexes that could fit anyone's needs. 
If you're looking for the best housing near Swope Park, we've got you covered. LeasingKC is a rental listing site run by local experts to help you find Kansas City apartments, rental homes, condos, and lofts.
---
Stay up to date.
Whether you're new in town or a native Kansas Citian, there's something new to discover about KC every day. Join over 34,000 subscribers to LeasingKC Newsletters for more tidbits, city guides, and more.