Let's face it, there's no place like home, but sometimes home simply isn't an option. You may decide on a hotel for a quick one-week business trip, and if you're staying a couple weeks longer, you may opt for an extended stay hotel. But what about those times where you'll be in KC for a month or even longer? Trust us, the last thing you'd want to deal with is the hassle of tiny hotels.  
Good thing there's another option. Corporate housing in Kansas City is the perfect solution for your long trips into town without completely breaking the bank. They give you the full feeling of being at home while you're away from home, so you can focus on getting your work done and enjoying the city like a local. 
LeasingKC is a local expert in apartment living and corporate housing. In fact, we have a variety of Month-to-Month apartment and townhome rental listings on our website that span many different beloved Kansas City neighborhoods! 
Read on to learn more about the benefits of choosing corporate housing during your next visit to KC.
What is corporate housing in Kansas City?
Usually "corporate housing" refers to apartments or condominiums. However, single-family homes could also be an option! 
More affordable
You know what's worse than a hotel bill? A hotel bill that comes from a month-long stay (no thanks). When you take advantage of corporate housing in Kansas City, you're saving yourself major money, which means you'll have more to explore everything KC has to offer. 
Live like a KC local
Unlike hotels that tend to be near hotels or commercial areas, corporate housing is often located in residential areas. From Westport to the Northlands, Kansas City is full of diverse neighborhoods to explore. You don't have to feel like a stranger during your stay—you can immerse yourself in the daily lives of true Kansas Citians.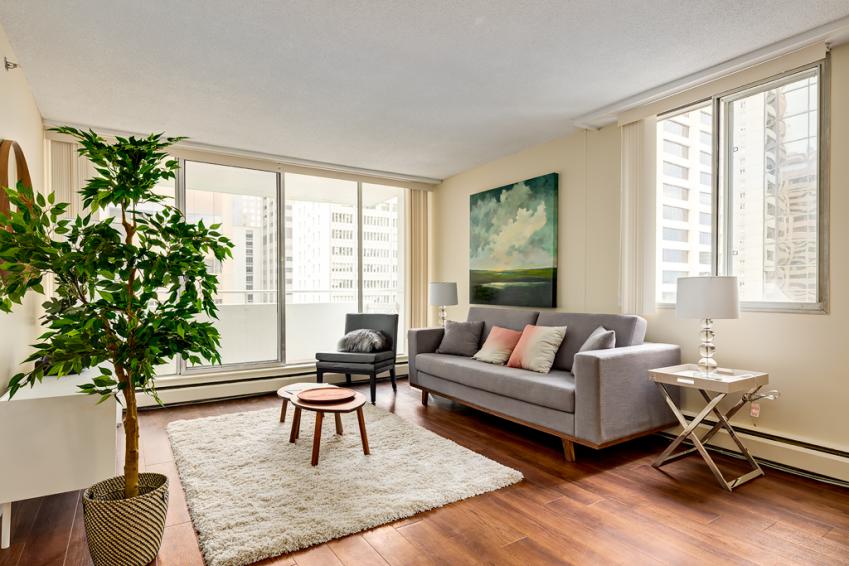 Fully furnished
Oftentimes, you'll be able to find fully furnished corporate housing in Kansas City. And honestly, that's much better than getting stuck in an empty short-term lease apartment. Plus, corporate housing comes with basically anything you might need, including towels, sheets, and cooking utensils. All you need to worry about is bringing your suitcase 🙌 
All-inclusive billing
You already have to worry about a stream of bills at home, so who would want to worry about that during a trip? Corporate housing lumps your utilities together. Internet, electricity, water, and cable tend to be part of the package.
More space
It's no secret that a hotel room can start getting very small after a while. Seriously, try cooking a full meal in one of those tiny kitchenettes. Instead, corporate housing allows you to breathe and stretch out your legs. Plus, there are full kitchens, so you won't be stuck boiling ramen or wasting money on takeout. 
Flexible lease terms
Flexible lease terms are especially great if you're not quite sure how long you need to stay. It could be a client deal that takes longer than expected or a home renovation project that needs a little more TLC. Either way, corporate housing gives you the chance to pay one convenient month-to-month bill (whew!). 
---
Learn more.
If you're looking for the best corporate housing in Kansas City, we've got you covered. LeasingKC is a rental listing site run by local experts to help you find Kansas City apartments, rental homes, condos, and lofts.
Stay up to date.
Whether you're new in town or a native Kansas Citian, there's something new to discover about KC every day. Join over 34,000 subscribers to LeasingKC Newsletters for more tidbits, city guides, and more.