Everything You Need to Know About South Kansas City
While South Kansas City identifies with the whole of the KC metro, it still possesses its own unique identity that visitors and newcomers may not realize.
South Kansas City, or South Side, is a great place to live and work.
Neighborhoods in South Kansas City
What exactly is South Kansas City? It's one of the fastest growing areas in the KCMO metro area. Millions of investment dollars are being spent on this region right now, which makes it a prime location for new and existing businesses.
For all you KC-newbies out there, we've got your full list of neighborhoods in South KC. (You'll surely impress all your local friends with this kind of inside info!)
UMKC
While most of the University of Missouri-Kansas City buildings are located in midtown, part of its campus does sprawl into South Kansas City, such as student living facilities.
Rockhurst University
Rockhurst is a Jesuit University with both undergrad and graduate programs. It offers a variety of programs focused in the liberal arts and is in close proximity to downtown, midtown, and south KC.
Brookside
Brookside is Kansas City's favorite shopping district. Quaint coffee shops and retail stores will have you wandering and window shopping all day long!
Waldo
The Waldo neighborhood is full of history, culture, and tons of fun (and mostly free) events throughout the year. Learn more in our article Things to Do in Waldo KC.
Loma Vista
Many newbies are familiar with Loma Vista because it's the home of one of multiple Cerner campuses (one of KC's top employers). If you're looking for Apartments near Cerner Campus, we've got you covered.
Martin City
Great beer. Great coffee. Great pizza. Great PEOPLE! Enough said 😀
Red Bridge
Red Bridge is home of Avila University, so you'll find of lots of non-traditional students in this area working or studying.
Highview Estates
Highview Estates is home to historical landmark Vale Tunnel, which has now been incorporated by the county into the Missouri Rock Island Rail Trail, a new state park trail as of just last year!
Oakwood
This village was originally founded in 1881! It's full of quiet country roads that make for a relaxing weekend drive.
Hillcrest
Blue River lines the small suburb and green space of the Hillcrest area. Hillcrest also has an awesome community center where there's always something happening!
Longview
Longview, and Longview Lake, are located just next to the bustling suburb of Lee's Summit. It's an especially quiet suburb with immaculate landscaping and houses that lead right up to the lake!
Why We Love South KC
Living and working in South Kansas City is a true delight. As native Kansas Citians, we can tell you with certainty that you're sure to love it too!
Convenient
South Kansas City is conveniently located in close proximity to a variety of other areas of KC, such as Midtown, Raymore, and Lee's Summit. With just a short drive, you can get just about anywhere in 10 minutes!
Peaceful
You don't have to sacrifice your peace and quiet to be close to the city. South KC is one of the quietest places to live here. Surrounded by parks and green space, South KC is perfect for young families or couples who prefer sounds like wind through the trees over bustling cars and friendly crowds.
Dog Friendly
South Kansas City's many winding neighborhoods make taking your dog for a morning jog or an afternoon walk easy! Swope Park also has an off-leash dog park for you to spend some quality time with your pup.
Best places to eat in South Kansas City
If you're a foodie, boy do we have a list for you.
South Kansas City is chock full of some of KC's yummiest, most hidden gems of the midwest food culture. Add all of these to your to-go list pronto 👉
Get your produce and all-the-healthy-things at KC Organics.
This Phillipino joint provides both traditional choices and American fusion options. It's perfect for those wanting to try something out-of-the-box but don't want to stray too far from their fan favorites (any place with mozzarella cheese sticks are alright in our book!)
The Original Fiorella's Jack Stack Barbecue
One of KC's most iconic BBQ joints, Jack Stack, calls Martin City home. Stop in and see where it all started—and be sure to pick up an order of cheesy corn for us, too.
If you're looking for some of the best barbecue in KC, don't leave BB's off your list. Take a friend here and instantly impress them with your expertise of amazing food that no one's ever heard of. Not to mention, they've got live music almost every night! 🙌
This local brewery is growing in popularity for its Saison- and IPA-style craft beers. You can also score a bite here! (Their take on tiramisu is called the "beeramisu"… Need we say more?!)
The best philly cheesesteak sandwich outside of Philadelphia is no doubt at Steak'M Take'M. They even have a drive through in case you're in a hurry 🏃
Gyros, souvlaki, and baklava… Oh my!
Let's just say, the Kansas Trivial Pursuit game has a question that reads: "Where do you stand in line for donuts in Kansas City?" The correct answer? LaMar's Donuts.
One of our favorite places to go and pig out when we're in South Side. Their entrees are to die for!
Things to do in South KC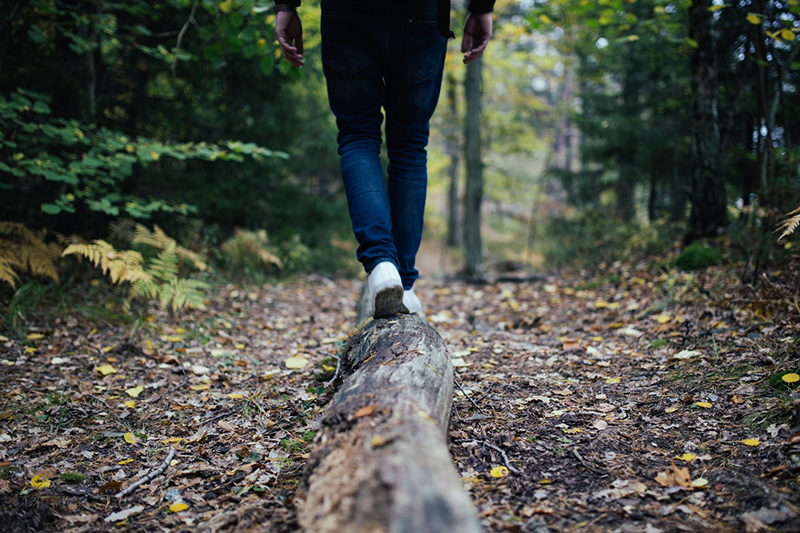 If you're longing for the beach but can't afford a vacation, the Bay Water Park is your next best thing to do in South KC. It features the only public surf simulator in the area!
Longview Lake & Longview Lake Park
Not only is this space gorgeous, it also features a softball complex, golf course, horse park, campgrounds, and, of course, the lake! The lake has a 1 acre beach and is a popular destination in the summertime. On top of all of that, there are also a variety of special events hosted here throughout the year.
Grab a padlock, grab bae, and head to Old Red Bridge Love Locks for a romantic afternoon or evening. Occasionally, this space is even used to host weddings!
This 15 mile trail is one of the most expansive in the city. It also connects to the Swope Trails system.
Apartments in South Kansas City
We're shouting out two of our favorite listings this month. Learn more about living in South Kansas City by checking them out and adding them to your list of places you need to tour before you decide on a new rental.
Apartments near Cerner Campus →
South Kansas City Apartments →
---
Learn more.
If you're looking for the coolest apartments in Kansas City, we've got you covered. LeasingKC is a rental listing site run by local experts to help you find Kansas City apartments, rental homes, condos, and lofts.

Start Your Search
---
Stay up to date.
Whether you're new in town or a native Kansas Citian, there's something new to discover about KC every day. Join over 34,000 subscribers of LeasingKC Newsletters for more tidbits, city guides, and more.

Subscribe