10 Coolest Apartments in Kansas City
We've seen our fair share of the coolest apartments in Kansas City—and now we're sharing some of our favorites.
LeasingKC has always been and will always be a true KC company. We know every nook and cranny of the town and our team is dedicated to helping you find the perfect home, because we simply love living here.
Perks of Living in Kansas City
Some of what makes our apartments so cool is the city itself! There are a million reasons to love Kansas City, but here are just a few highlights from LeasingKC.
> Big town perks. Small town feel.
Here in Kansas City, knowing your neighbors is not only common, it's encouraged! Our sense of community is tied to our love of sports, beer, history, art, and more. And it's easy to support small and local businesses when they're located on every corner!
> Business is booming.
Kansas City was recently rated on the high end of job growth in the US. More and more industries and businesses are realizing how great Kansas City is as a centrally located yet affordable hub for tech, trade, and more.
> Best food in the midwest.
Yeah, okay. We may have bestowed this title upon ourselves, but it's easy when you hear it all the time, even from out-of-towners! KC Barbecue is world renowned, not to mention the mouthwatering ethnic options, libations, and fusion restaurants all over town, with even more new options emerging every year.
If you're considering moving to the area, take it from us locals—you'll love it!
---
Top 10 Coolest Apartments in Kansas City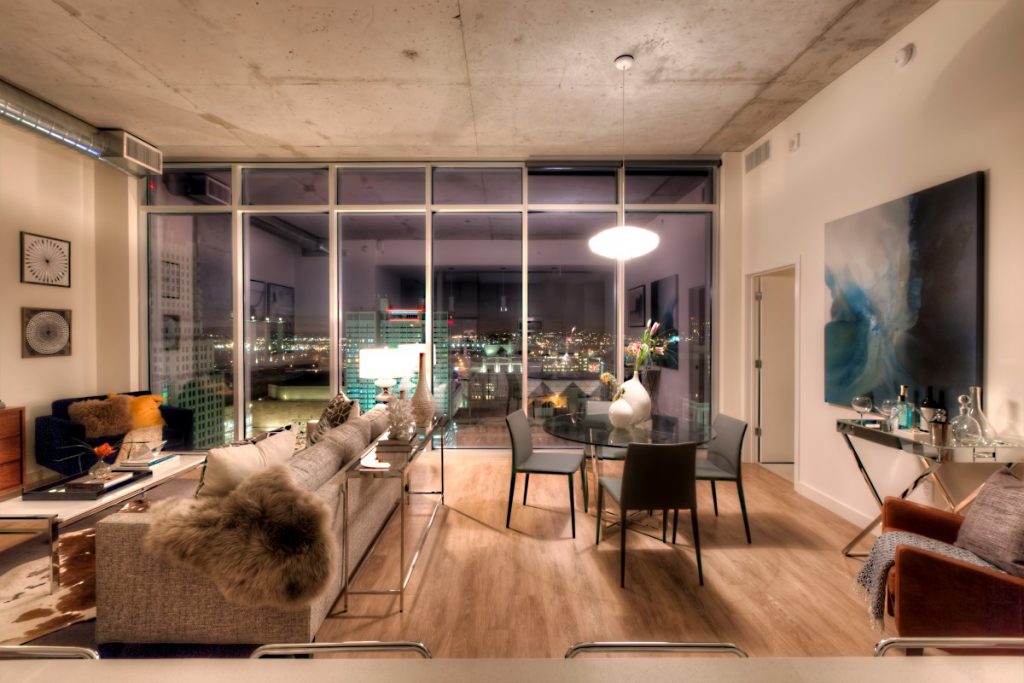 One Light & Two Light apartments, located in the heart of the famous Power & Light district, made our list based on the gorgeous views, proximity to darn near every cool thing downtown KC has to offer, and, of course, their beautiful interiors.   
" A beautiful place with walking distance to great restaurants, gym, and grocery.   Management and maintenance are first class." Mitch Shipman
We personally love apartments with big windows, but even more when the windows offer such a priceless sight of the city and its unique skyline!
Check out the listings for even more apartment ooh-ing and ahh-ing! These sister buildings are beautiful down to the last detail. Notice the waterfall countertops? The exposed HVAC? The huge pool and sunbathing patios? Yeah, we can't stop scrolling either.
---
If you're into sleek, modern design, but without all the upkeep, Sonoma Hill apartments might be perfect for you! Sonoma Hill apartments are located in Lenexa and provide an excellent urban living experience, like proximity to Shawnee Mission Park (runners, this park is the perfect place for an afternoon jog!) and so much more—
saltwater zero-entry pool

outdoor grilling

fire pit and lounge area

private fenced dog dark with agility equipment

fitness center with cycling studio

cyber café and pub room

oh my!
Sonoma Hill apartments are some of the coolest in the KC area. What really brought this apartment to the top of the 10 Coolest Apartments in Kansas City list is the cozy, at-home feel the living space provides, while also maintaining an open and airy aesthetic.
---
46 Penn made the cut for obvious reasons, but we'll go ahead and tell you anyway. (It's hard not to gush!) On top of the fact that this building puts you at the heart of the famous Country Club Plaza, 46 Penn is the perfect combination of contemporary amenities and hyper-modern, geometric layouts. Notice the angles of the rooms and how each room flows into the next.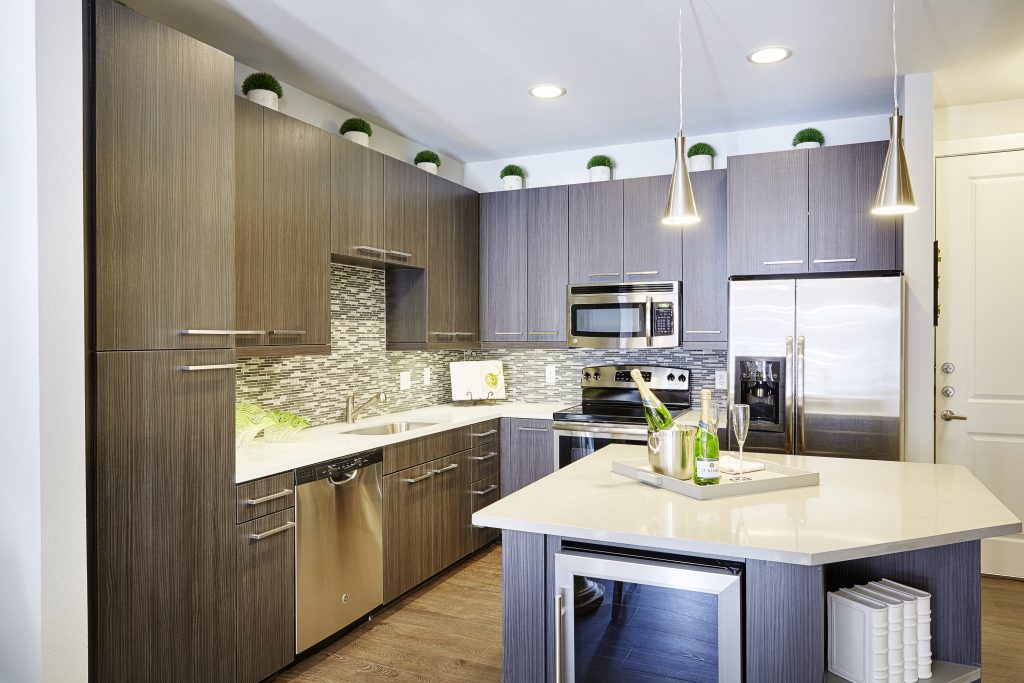 This layout is perfect for anyone who loves hosting dinner parties. Notice the built-in wine cooler in the kitchen? And between the natural light and the sleek fixtures, we don't think we ever want to leave.
---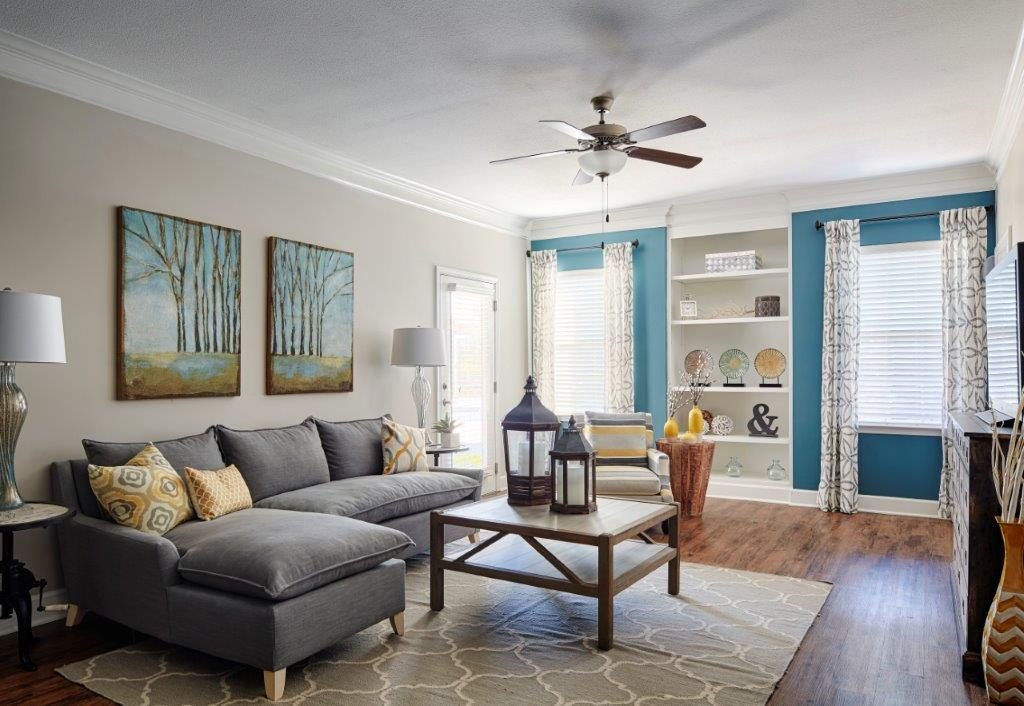 One of the coolest things about Villa Milano is the sheer amount of space you get in each apartment.
The capabilities of their residents to truly customize each space to their own liking is another reason we couldn't forget Villa Milano on our list of top 10 Coolest Apartments in Kansas City. It doesn't hurt that Villa Milano is just down the street from one of our face KC restaurants—Jack Stack Barbecue!
---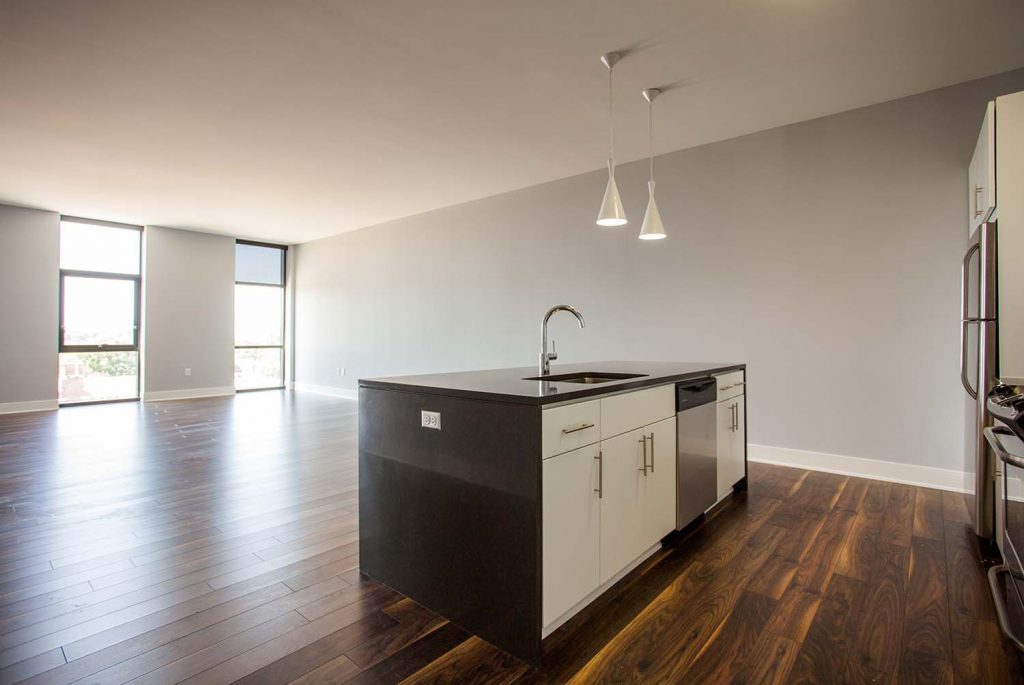 International's fresh, European design in the heart of Old Westport makes it a perfect contender for Top 10 Coolest Apartments in Kansas City. This building has everything a resident could ever want, and more, all centrally located. And because of its size, its residents enjoy an unimpeded north view of downtown without the hassles of downtown living.
Furthermore, International also features an on-site package concierge, fitness center, and even a coffee shop! If you're looking for a quiet, quaint neighborhood with the most modern amenities and fixtures on the market today, we think we may have found your apartment-soulmate.
Located on the same block is the Ambassador building. These unique living spaces were renovated from a 1925 hotel with a Spanish Revival Style, as seen in its painted stucco, decorative tiles, terra cotta, tile roofs, and ornamental ironwork.
"We love being a part of the Ambassador Apartments! The staff is fantastic & very friendly. Rick is constantly making sure the grounds are clean and he is always quick to solve any maintenance request. The neighborhood is really growing & I think MAC and Ambassador had a lot to do with that!" Dear Society
If you want to feel truly connected to Kansas City culture, Ambassador is the perfect place to explore all our favorite neighborhoods, including Westport, Hyde Park, the Crossroads, and more, in a historic and beautiful building.
---
If no one is saying "the coolest people in the world can be found at the Crossroads" …Then they should!
Downtown living has never been cozier than what we've heard from residents at Crossroads Westside. Some of the features that draw many of its residents are its saltwater pool, on demand fitness classes, funky design, and fun surprises.
Living at Crossroads Westside means enjoying best-on-the-market proximity to so many of the things that make Kansas City one of the best places to live. Liberty Memorial, Penn Valley Parks, the Crossroads Arts District, and even the Kauffman Center (home to the KC Symphony and KC Ballet) are all easy to reach. You'll be vibing with young professionals and meeting local artists in no time—not to mention, you'll discover new things every day that will have you feeling like a tourist in your own city!
---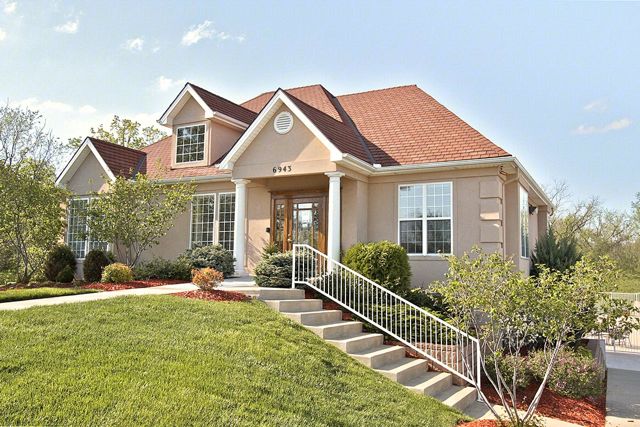 If you're looking for an affordable, spacious living space in the Northland (North Kansas City, to those of you new to the Kansas City area), Falcon Falls may be the perfect fit!
One of the coolest features of Falcon Falls, in our opinion, is all of the variety of property homes all in one place. This community features apartments, townhomes, and homes. This means each space is super unique and will definitely make for a peaceful living experience.
Getting to know our neighbors is one of our favorite things to do at LeasingKC, and Falcon Falls makes it easy to do that! They've got community picnic areas, a refreshing pool, sand volleyball, play areas, and 24 hour onsite fitness center for their residents. These amenities are hard to come by in North KC, so if you're interested, don't drop the ball on contacting them before their spaces get swiped up!
---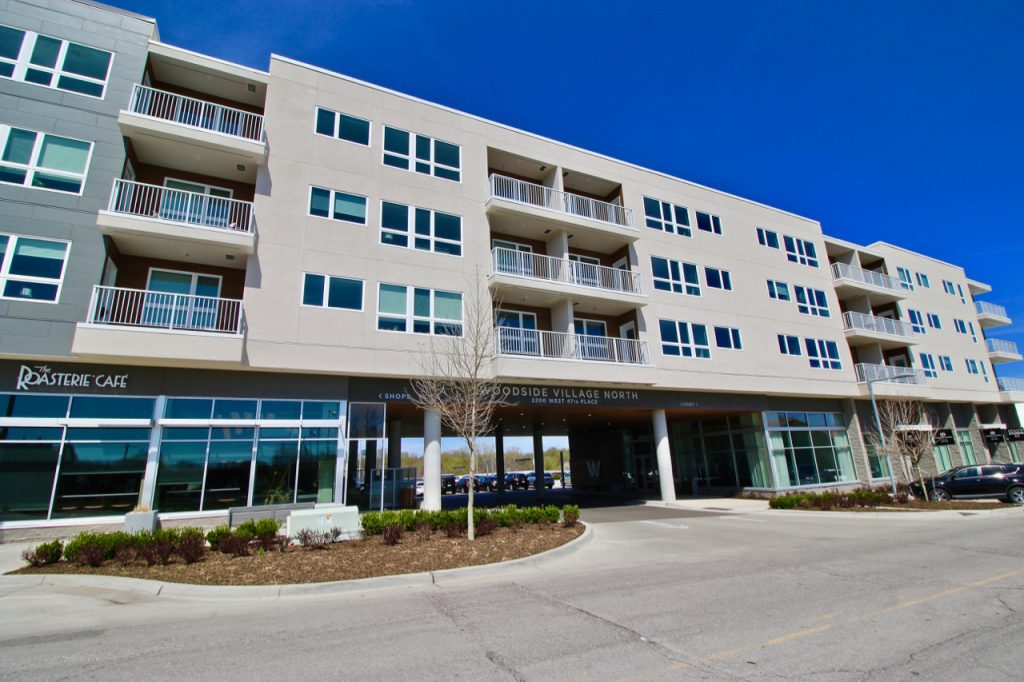 Woodside Village Apartments are DEFINITELY at the top of our list for the coolest apartments in Kansas City. It is unmatched in style and feature modern, up-to-date… well, everything The cabinets, appliances, floors, and fixtures are brand new and ready for you to break them in and make them feel like home.
On the first floor, you've got a location of Kansas City local favorite The Roasterie Cafe, as well as a health club AND a fully stocked kitchen for those days you're on the go and need a bite.
If you're looking for completely modern, high-end apartment amenities that still feel homey, Woodside Village Apartments are the way to go.
"Living at Woodside is everything I was hoping and more. From the perfect location, friendly staff, beautiful finishes, to countless amenities, Woodside truly does have it all." Kaitlin Rabe
Residents rant and rave about the Woodside Village apartments and its proximity to all-things Kansas City, including Country Club Plaza!
---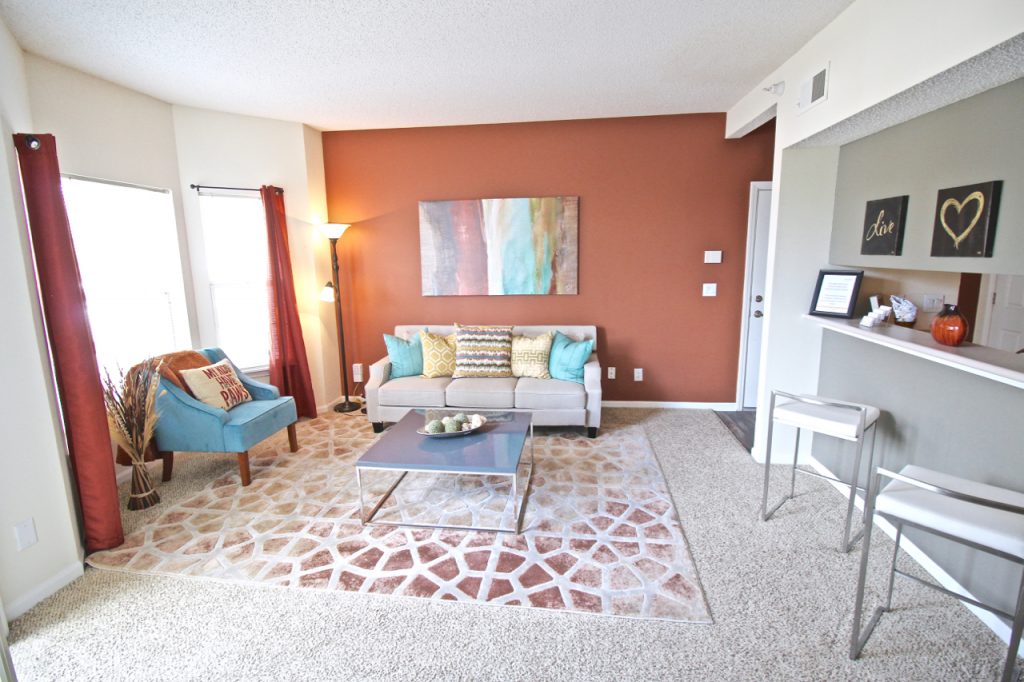 If a sense of community is at the top of your priority list, The Crossing in North KC might be right fit for you and your roommate, significant other, or family. This space comes with the unique capability to check in on community events online (even from your phone) so you're always connected to your fellow residents.
Cozy spaces, community living, and a variety of feature and layout options, it's not hard to see why The Crossing made our list of Coolest Apartments in Kansas City.
---
If we said we didn't save the best for last, we might be lying. The Roaster's Block is located in the Garment District of Kansas City, which has some of the most rich, yet lesser-known, history of our city.
Basically, if we looked up "wow" in the dictionary, this apartment's pictures would definitely be listed underneath. Between high ceilings that go for days, modern fixtures and appliances, and All. That. Lighting. The Roaster's Block may just be THE coolest apartment we can find in Kansas City.
With two different buildings and various floor plans available in each, you may find yourself stalking their listing time and time again.
---
Learn more.
If you're looking for the coolest apartments in Kansas City, we've got you covered. LeasingKC is a rental listing site run by local experts to help you find Kansas City apartments, rental homes, condos, and lofts.
Coming soon, you'll be able to check out our article to find out which of these amazing apartments we picked as the winner of our Coolest Kitchen and Coolest Bathroom recognitions!
---
Stay up to date.
Whether you're new in town or a native Kansas Citian, there's something new to discover about KC every day. Join the 34,000+ subscribers of LeasingKC Newsletters for more tidbits, city guides, and more.