Things To Do in Kansas City, Kansas
All things Kansas City, Kansas
LeasingKC has always been and will always be a true KC company. We know every nook and cranny of the town and our team is dedicated to helping you find the perfect home because we simply love living here.
If you're having difficulty finding information regarding Kansas City, Kansas, you're not alone.
Outsiders are sometimes shocked to hear that the Kansas City metro area actually consists of two cities—Kansas City, Missouri, and Kansas City, Kansas.
Many people don't realize that KCK is a rich and vibrant place to live in itself!
There are tons of exciting activities that draw attendees to KCK from across Stateline and beyond.
With spring in bloom, there's no better time to showcase the wide range of things to do in KCK.
---
Neighborhoods in KCK
Village West
Village West is the most well-known area of KCK. This area boasts a variety of shops, restaurants, and sporting events.
KU MED
The University of Kansas has one of the most renowned medical centers in the Midwest. There are a variety of living and working opportunities in this area, which attracts visitors, business owners, and medical students from around the world.
Living near KU Med also provides a unique opportunity to enjoy top-class cuisine, both American and International.
Downtown KCK
The vibrant downtown KCK has so much to offer, including art, food, and cultural activities. These undertakings are fun at any age; many times you'll find people young and old enjoying art, events, yummy food, and more.
Midtown KCK
Located between downtown KCK and the Village West area, Midtown KCK features rich historical learning opportunities for both out-of-towners and locals who are new to the area. If you're particularly interested in showing off KCK to your visiting friends and family, Midtown KCK is the way to go.
---
Festivals in KCK
People drive from all over Kansas AND Missouri to attend some of the elaborate festivals and events that take place in KCK every year!
Latino Arts
Every fall, the Latino Arts Foundation sponsors the Latino Arts Festival off Minnesota Avenue in Downtown KCK. This festival brings hundreds of attendees and showcases Latino artists to the local community. If you're looking for amazing food, this is the place to visit! Not to mention, the performances from local dancers will have you itching to take a salsa class!
Grinter Apple Fest
Also scheduled in September each year, the Grinter Apple Fest offers games, vendors, an apple pie contest, and so many more yummy activities. Grinter Place is a Victorian-era historical site. Some believe it's the oldest farmhouse in all of Kansas! One thing's for sure, you're definitely going to need to come to this event hungry.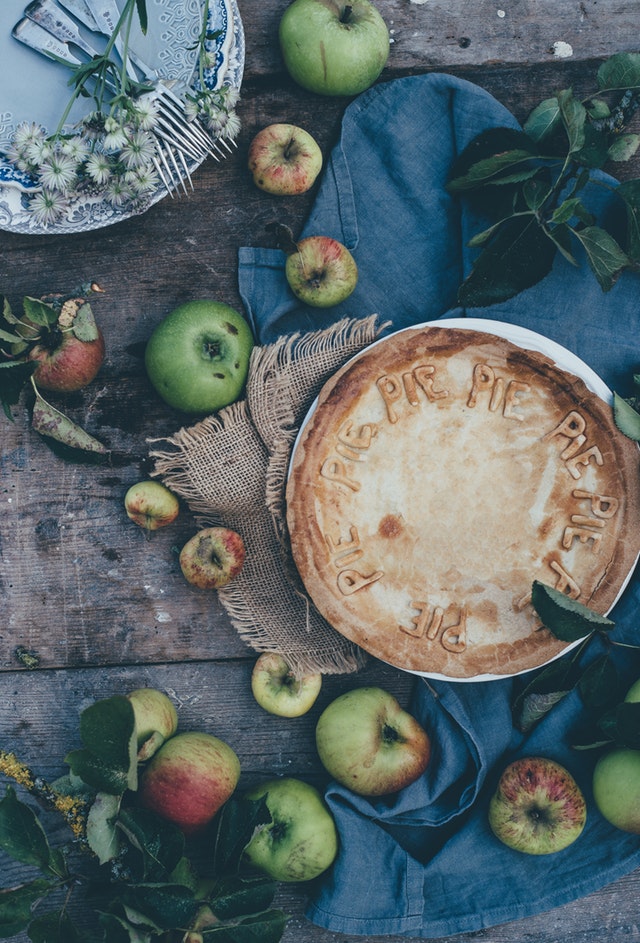 ---
Activities in KCK
If being bored isn't your thing, then living in KCK totally is! There are so many other amazing places to visit, especially on the weekends. Even when there isn't a festival or big event going on, there's always more exploring and discovering to do.
Shopping
People drive from all over the metro to visit KCK to go shopping. The Legends Outlets features over 100+ outlets, including retail, dining options, and entertainment.
Sporting Events
Children's Mercy Park is the home of our MLS team, Sporting KC, and our NWSL team, the KC Current. If you visit Kansas City in the spring or summer, attending a soccer game is an absolute must!
The Kansas City Monarchs are a professional (non-MLB) league baseball team who also call KCK their home.
The Kansas Speedway is a family tradition for many KCK residents. The Kansas City Speedway near Village West plays host to a variety of NASCAR Cup Series events. On race weekends, you'll see tons of RVs and campers outside the speedway waiting for the event to begin!
A lesser-known, but just as entertaining, sport in KCK features the "wolf pack" of Roller Derby—the Kansas City Roller Warriors. Not only can you purchase tickets to watch a roller derby at Memorial Hall, you can also attend fitness classes with the Warriors organization as well.
Outdoors
KCK is a fantastic destination for outdoor activities. Many KCMO locals make KCK a priority destination in the spring and summer for its expansive trails, parks, lakes, and other outdoor activities!
If you like scenic walking trails, check out Big 11 Lake. (Ahem, and there's a Gate's Bar-B-Q located just across the street!)
For longer walks, runs, or bike rides, the Lewis & Clark Trail may be a better fit for you. This trail is located in Kaw Point Park, with easy access to the river.
If indoor/outdoor water parks are your thing, check out the Great Wolf Lodge. It's a national chain of water parks with featuring water slides, cabanas, hot springs, and more. They even have suites for overnight stays!
Cider Hill Orchard is a frequented destination in the fall, especially during apple picking season. Its picturesque orchard and event spaces make it a popular wedding spot, too! Insider tip: their cider is some of the best in town, so be sure to pick up a container (or five) while you're there.
---
Things to see in KCK
The KCK area is full of interesting sights. You'll be the star of your friend group or family after hitting up some of these destinations during your next outing!
Avenue of Murals
Located in downtown KCK, the Avenue of Murals perfectly illustrates the history and culture of the KCK area. It was a project created by over 30 local high school students over the course of 4 years. Now, it serves as a great photo-op for out-of-town visitors!
Old Quindaro Museum
While this location can only be toured by appointment only, its rich history is well worth the phone call! The Old Quindaro Museum serves as a testament to runaway slaves and the institution of slavery in Kansas.
Moon Marble Company
Ever wondered how marbles were made? We didn't either, until we discovered the amazing demonstrations over at the Moon Marble Company, which they host multiple times per week.
Strawberry Hill
Featuring even more ah-mazing Victorian architecture, the Strawberry Hill Museum & Cultural Center connects global nationalities in one small place. One of their most popular attractions is their holiday display, which features various holiday celebrations from across the world. Once you're in the area, be sure to explore Strawberry Hill to find amazing ethnic food and out-of-the-box architecture.
---
Places to eat in KCK
Some of the best places to eat in KCK are also the best places to eat in the metro area. So for the sake of keeping things on one side of the state line, here are some of our favorite, local KCK restaurants!
Try…
For…
Perky's Cafe
Breakfast
Slap's BBQ
Lunch
Fritz's
Dinner
Jazz
Food & Entertainment
Living in KCK
At this point, it's hard NOT to see why someone would be drawn to living in Kansas City, Kansas. If you needed any more convincing, here you go:
Suburban lifestyle, city perks
Many living in KCK find that they are able to enjoy the perks of being close to downtown and other KCMO activities, but without getting caught up in the busy lifestyle of the city.
Friendly people
The suburbs of KCK are a huge perk for many young families who are looking for more of a tight-knit community feel amongst their neighbors.
Outdoor spaces
Generally, the residents of KCK are here for the proximity to the kind of open space that the downtown area can't always offer. If your ideal day would be spent on a picnic blanket or on a bike, KCK may be the perfect area for your next apartment!
---
Learn more.
If you're looking for the coolest apartments in Kansas City, we've got you covered. LeasingKC is a rental listing site run by local experts to help you find Kansas City apartments, rental homes, condos, and lofts.
---
Stay up to date.
Whether you're new in town or a native Kansas Citian, there's something new to discover about KC every day. Join over 34,000 subscribers of LeasingKC Newsletters for more tidbits, city guides, and more.